Guest comment: How Light Years producer Samm Haillay strategised the release of Esther Campbell's drama.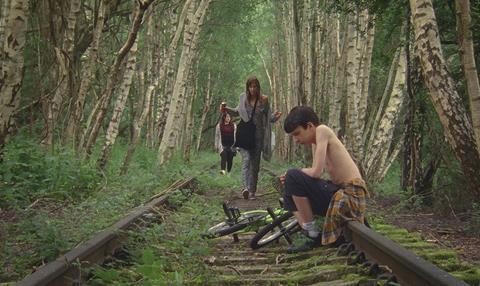 We have been here before: a great reception at an 'A' list film festival, but no distributor in the UK with the wherewithal to take on a film that dares different.
Light Years, our heat hazed daydream of a debut from BAFTA winner Esther May Campbell, seemed too steep a climb for those who make it their business to know what discerning audiences want.
Light Years was never a film that faces the mainstream, but it had its market-friendly elements, most notably fearless performances from singer/songwriter Beth Orton opposite Muhammet Uzuner, famed for his role in Nuri Bilge Ceylan's Once Upon A Time In Anatolia. I, as a producer was worried that Esther's delightful film would be lost in the shadows.
I do not make films for the sake of making them: I want them to be seen. I want the world to engage with stories and worlds crafted by directors whose visions I adore. After rapturous receptions on the Lido and in London, hearing from UK distributors that the film was beautiful but they could do nothing with it was hard.
I know all too well that distributors have to make hard commercial decisions - just look at what happened to Metrodome in the week of the Childhood Of A Leader release - but one wonders in the advent of a new breed of viewer if the old world model of film business, where sales and distribution overheads can at times seem strangely bloated and sales companies need MGs from distributors, really is correct for every film. But maybe that is another debate.
Esther and I resolved not to let this mean that the film would be shelved for a UK audience. We would not give up and hide away, we would bring the furious love that the family learn across the summer's day in the film to others, allowing an audience to share in Light Years beguiling verdant mystery.
I had directly distributed two films previously, Bypass (Duane Hopkins) and Blood Cells (Joseph Bull & Luke Seomore) had also both received their world premiere in Venice and gone on to establish themselves as festival favourites.
The overall response from distributors was one that has become familiar to many people behind excellent films of recent years, especially projects that are adventurous in tone, theme, and aesthetic: "I love the film, but I don't know where the audience is."
These releases were done on a shoestring. Neither lost money and Blood Cells has since proliferated worldwide across a long list of VoD and SVoD platforms, including deals with US cable providers and Netflix across the English speaking world.
So what of Light Years? We decided very early on that looking to release the film in a conventional, old world way would be fruitless. We would not have the budget or the support to go out to multiple screens on the same weekend. We wanted to tour the film.
We looked to music, how do unknown bands build up a reputation, especially when the bottom has fallen out of the music sales business? They tour. We could add value to screenings across a few months, be more flexible with independent venues and programmers with autonomy over dates and times. We wanted to include UK festivals into this tour, again something that a conventional release would shy away from.
We knew from our previous experiences that actually making the assets, trailer, poster, DCPs, website, flyers, social media presence etc. does not cost that much and we at Third Films can do most of this in house.
However we do know that it takes a lot of time to create all of these items on a shoestring and get the message about the film out without being able to afford big advertising costs. This, I think, is the real difference for direct distribution.
To cover the few grand that we would need to create our release materials we decided to embark on an audience-first crowdfunding campaign. As those of you who have done this know it's a much harder job than it would at first appear. It's not just the raw investment of time but the continual recalibration of your efforts, banging the drum without hacking off your true believers.
We wanted to crowdfund by selling advance tickets to key screenings, picking four partner cinemas to work with: Watershed in Bristol, Tyneside in Newcastle upon Tyne, Home in Manchester and Regents Street in London.
We cut deals with each of these cinemas to sell advance tickets to one-off event Q&A screenings and split the take 50/50 with the cinemas. The cash we made went directly to printing posters and creating DCPs.
I was asked how is this different to approaching Our Screen to pre-sell tickets, and I think the differences are fourfold: first off, the screenings are guaranteed; your film is not in direct competition with other films; you work directly with the cinema and their team, and your share of the take is bigger and comes in advance.
We presold, some 12 weeks in advance, about 50% of tickets across these four shows and this allowed us to add many more screenings to our list.
We are now screening across 14 different cities and the list is growing all the time. OK, so not a big box office potential but with zero marketing budget and only a few grand from the crowdfunder we will have the film in cinemas across the autumn and on VoD and DVD by Christmas.
Our expenses really, outside the ones outlined above, amount to our time but the whole team of 4 people, plus helpful and willing craftspeople and interns have pulled together and been very willing to make this work.
Read Screen's review of Light Years.