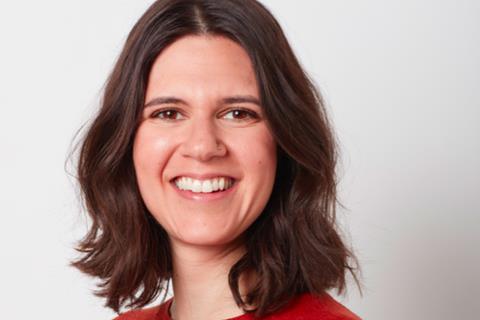 After six weekends at the North American box office, Bong Joon ho's Palme d'Or winner Parasite has reached $14.5m en route to what its US distributor hopes could be a final gross of over $20m. If the genre-bender succeeds it will signal another major milestone in a propulsive US run for a film Neon says it refused to pigeon-hole as simply 'South Korean'.
"We feel Bong is one of the greatest filmmakers in the world and believed this movie could transcend the small-minded idea that only an art audience would see it," explains Elissa Federoff, Neon's head of distribution. "It covers so much territory – it's a comedy, a tragedy, an action movie – that allows every audience to enjoy it."
With Neon co-founder Tom Quinn and head of marketing Christian Parkes, Federoff was part of a team that believed it had something that could potentially catch fire with a wider US audience than those who had seen Bong's previous works. They included the English-language Snowpiercer ($4.6m, 2013), as well as The Host ($2.2m, 2006), and Mother ($551,509, 2009).
Quinn had followed the director's career closely and worked with him on several films including Snowpiercer while he was at RADiUS-TWC, and The Host while he was at Magnolia. He jumped at the opportunity to pe-buy US rights to Parasite after reading the script at Toronto in 2018 right before production began.
"It gave us the opportunity to imagine at an early stage what kind of release we wanted to have," says Federoff.
Launching the marketing campaign after Cannes glory
Once the team saw what they had in front of an audience at the world premiere in competition in Cannes this year, Neon launched the marketing campaign in the summer and the newly minted Palme d'Or winner went on to screen at both Telluride and Toronto. The company posted instalments of high-concept imagery on Instagram, two trailers, and unsettling theatrical posters depicting a handful of people, their eyes covered by black bars, posing in and around a chic home with two naked legs in the foreground. The art revealed a grand imagination and promised intrigue, while giving away nothing more.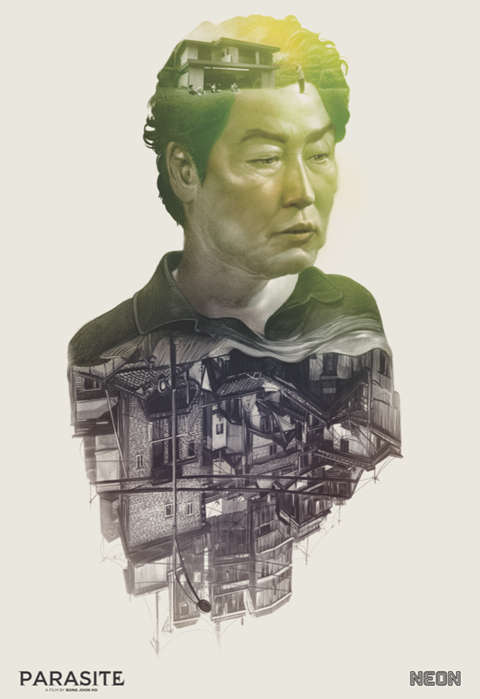 Parasite opened over the Columbus Day weekend on October 11-14, earning $393,216 from three screens in Los Angeles and New York. That delivered a huge $131,072 site average, the highest ever for a foreign-language film and the highest in three years by a limited release since Lionsgate opened La La Land in five theatres in December 2016.
The release expanded the following weekend into eight major US markets and 33 screens. Parasite cracked the $1m mark in its third weekend, by which time it had expanded to 129 screens and grossed $1.2m for a $1.8m running total.
The film has expanded steadily, reaching 620 screens in the sixth weekend. It ranks as the highest-grossing South Korean film at the North American box office after it overtook the $10.9m mark set by Dragon Wars: D-War in 2007. Parasite's global box office factoring in CJ Entertainment's release in South Korea has exceeded $109m.
Federoff targeted the large Korean communities, hitting Koreatown in Los Angeles, Queens in New York, parts of New Jersey, Fairfax in Virginia, and suburbs of Atlanta and Chicago.
"We haven't necessarily seen a particular market pop, although Omaha was a big launch for us," says Federoff. "More than anything we have seen unbelievable holds in New York at Empire, The Landmark in Los Angeles, and Alamo Drafthouse Cinema in the Mission district of San Francisco." The team is gathering more market intelligence on Omaha in Nebraska, where Parasite opened on $12,000 at a point in release when the national average was $5,500 for the weekend session.
Tapping into the #Bonghive
Of course, no self-respecting release of a Bong film would be complete without getting the #Bonghive fanbase on board. "The #Bonghive is a self-identifying group, a group that exists on social, so we went through Instagram and Twitter and our social handles and put out materials and merchandise," says Federoff.
Neon's merchandise included special edition T-shirts, and among the promotional materials is the Jessica Jingle, a viral online treat that Neon only recently dropped online. It shows one of the film's stars, Park So-dam, singing a ditty based on the opening bars of the popular Korean song Dokdo Is Our Land that her character recites as a mnemonic in the film.
The gender split has evened out in recent weeks and by the fifth weekend of November 8-10 stood at 50-50, with 54% of the audience aged under 35, and 46% aged over 35. By the sixth weekend, the largest age bracket was the 25-35-year-olds. Stand-out theatres include AMC Empire in New York, where Parasite launched on $54,000 and has grossed $225,000 and counting; AMC Ridgefield Park, New Jersey, where it opened on $11,000 and has amassed $34,000; AMC Bay Terrace in Queens, New York, where an $11,000 debut has swelled to $25,000; and four cinemas in Fairfax, Virginia, that have collectively produced $155,000 – Angelika, Tysons, Cinema Arts, and Regal Fairfax.
Parasite has understandably been a draw among Asian audiences, particularly South Koreans, but Federoff notes a broader play. "It's becoming a little more like a mainstream art audience, whereas in the beginning it was the younger, #Bonghive and Asian audiences."
Bong's latest work is now the fourth-highest grossing Palme d'Or winner of all time at the US box office. The highest is Michael Moore's Fahrenheit 9/11, which earned $119.2m in 2004, followed by Quentin Tarantino's Pulp Fiction on $107.9m in 1994, and Roman Polanski's The Pianist, which notched up $32.6m in 2002. It overtook the $13.3m grossed by Terrence Malick's The Tree Of Life in 2011, and ranks as the most successful foreign-language Palme d'Or winner at the US box office, usurping the $6.7m record previously held by Michael Haneke's 2012 release Amour.
Neon is hoping Parasite can sail past the $20m mark, broadening its audience even further. It is likely to benefit from an "awards bump" at the box office once it picks up even greater awareness from nominations and wins bestowed by the various critics' groups and US awards bodies.
"We're going to take this movie as wide as we feel it can go," says Federoff.