It has been 11 years since a title from Asia won the Oscar for foreign-language film, but a win for the region looks decidedly on the cards this year.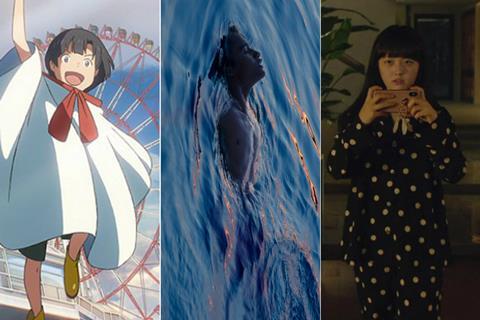 The Asia Pacific region is immense, spanning Australia to China and Japan to Kazakhstan. But the region's diverse cinematic works have tended to be overlooked by the Academy. Its strike rate for the Oscar category honouring foreign-language films remains pretty dismal compared with North America, Europe or the Middle East.
It was 11 years ago that Japan last bagged the award with Departures in 2009. Since then, only three Asia Pacific films have made it to the final five nomination slots, and none of them won: The Missing Picture from Cambodia in 2014, Tanna from Australia in 2017 and Shoplifters from Japan in 2019.
Japan boasts a long track record with the Academy, having won three honorary awards for best foreign-language films in the early 1950s before the category became competitive in 1956, as well as best animated feature in 2003 with Hayao Miyazaki's Spirited Away. Earlier this year,
Shoplifters from Japanese director Hirokazu Kore-eda came to the Oscars armed with the Cannes Palme d'Or, but the humanistic drama depicting a makeshift family of petty criminals lost out to Mexico's ROMA, which also walked away with the director and cinematography prizes.
This year, Japan is pinning its hope on Weathering With You, marking the country's first animation entry to the international feature film category in 22 years. As a follow-up to Japanese director Makoto Shinkai's phenomenal Your Name, Weathering With You carries a climate-change theme that makes the visually stunning film more topical.
The film is a romantic fantasy about a runaway teen and a girl with the magical power to clear the sky. It became an instant box-office hit in Japan (grossing $126m via Toho) before segueing into Toronto for an international premiere, with a US release scheduled for January 2020 through GKids. Its Oscar buzz shot up further after it qualified for best-animated feature (along with Chinese blockbuster animation Ne Zha, also China's entry for best international feature film).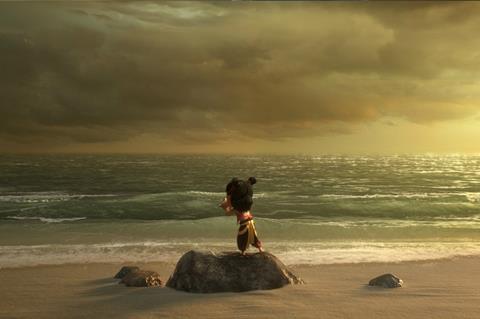 While Korean cinema may not have gained international recognition as early as Japan has, it has produced many well-crafted films that have been acclaimed in the international film circuit over the past two decades. Perplexingly, South Korea has never been nominated for an Oscar. Lee Chang-dong's twisted love-triangle thriller Burning was voted among the best films of 2018 by international critics and advanced to the nine-film shortlist at the 2019 Oscars but fell short of a nomination.
Palme d'Or winner
Bong Joon-ho's Parasite is set to buck the trend this year. The subversive tragicomedy about class war with an unpredictable plot has made history as the country's first Palme d'Or winner in Cannes and has been sold to more than 200 territories. It has picked up further steam playing in both Telluride and Toronto and has grossed over $100m at the global box office with plenty of key territories yet to open the film.
Parasite marks the Korean director's return to Korean-language production following his previous films Snowpiercer and Netflix's Okja, both of which were made in English with major stars such as Tilda Swinton. Parasite was released in the US by Neon in October and has stunned the US box office as the highest-location average ever for a foreign-language film and the highest in three years for a limited release. North American box office had reached $7.6m as of November 3.
Parasite is undoubtedly the frontrunner in the international feature film race, but the bigger question is how much further it can go beyond that to pick up nominations for best film, director, original screenplay and craft categories.
Heavyweight directors who are well-known internationally such as Shinkai or Bong stand the highest chance of success in the international film category, but rising Asian directors who have made waves at festivals are likewise Oscar hopefuls this year.
From Singapore, A Land Imagined by Yeo Siew Hua — a noir mystery drama about a missing foreign worker — was a festival hit, winning more than 15 awards worldwide including the Golden Leopard at Locarno; Australia's entry Buoyancy, the debut feature of Rodd Rathjen about a 14-year-old Cambodian who finds himself enslaved on a fishing trawler, won the Ecumenical jury prize and an audience award in Berlin's Panorama; and, most recently, Filipino director Raymund Ribay Gutierrez's debut feature Verdict, about a battered wife who takes her abusive husband to court while facing an obstructive justice system, earned the special jury prize at Venice's Horizons.
Netflix release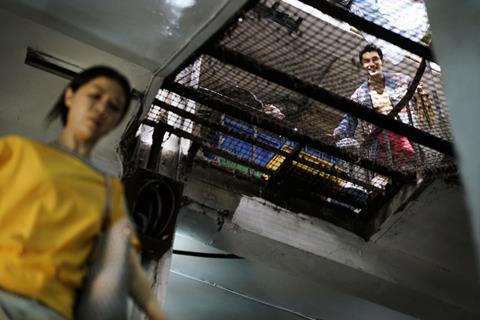 Taiwan's entry Dear Ex, directed by first-timers Mag Hsu and Hsu Chih-yen, won multiple awards at both Taipei Film Festival and the Golden Horse Awards. The energetic dark comedy about a widow who discovers that the beneficiary of her late husband's insurance money is his gay lover, rather than their son, is available to stream on Netflix in the US, as is A Land Imagined.
Apart from Japan, Taiwan is the only territory in the region that has won the foreign-language film Oscar - Ang Lee's period martial arts blockbuster Crouching Tiger, Hidden Dragon picked up a total of four Academy awards in 2001 — a record for an Asian film. Prior to that, Lee was nominated twice for LGBT-themed comedy-drama The Wedding Banquet in 1994 and food-themed romantic comedy Eat Drink Man Woman in 1995.
Ultimately, what will win at the Oscars is determined by who the voters are. The Academy has committed itself to becoming more international through diversifying its membership in recent years. Earlier this year, 842 new voting members from 59 countries were invited, with 50% women and 29% people of colour, making it one of the largest and most diverse classes ever. Overall, however, Asian voters remain a distinct minority.