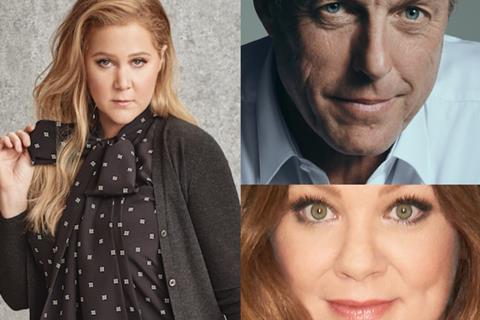 Hugh Grant, Amy Schumer, Melissa McCarthy and Christian Slater are among the all-star comedy ensemble on Jeffery Seinfeld's feature directorial debut for Netflix, Unfrosted: The Pop-Tart Story.
Seinfeld stars alongside a cast which includes Jim Gaffigan, James Marsden, Jack McBrayer, Tom Lennon, Adrian Martinez, Bobby Moynihan, Max Greenfield and Sarah Cooper, who rose to fame during the pandemic with her lip-synch skits lampooning former president Donald Trump.
Seinfeld will direct from a screenplay he co-wrote with Spike Feresten, Andy Robin and Barry Marder set in Michigan, 1963, as business rivals Kellogg's and Post race to create a pastry that will change the face of breakfast forever. The feature is described as "a tale of ambition, betrayal, sugar, and menacing milkmen."
Seinfeld produces with Feresten and Beau Bauman. Executive producers are Cherylanne Martin, Andy Robin and Barry Marder. Netflix acquired the project last year when it also picked up global rights to the classic Seinfeld sitcom for five years.