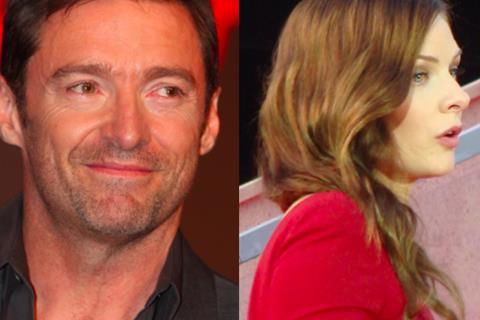 Warner Bros has snapped up worldwide rights to one of last month's hottest EFM packages Reminiscence to star Hugh Jackman and Rebecca Ferguson.
FilmNation and Endeavor Content introduced the sci-fi package in Berlin in February and almost immediately a gaggle of studios coalesced around it.
Ultimately Warner Bros prevailed and made its second big acquisition statement after teaming up with New Line in Sundance in January on the $15m worldwide purchase of Gurinder Chadha's Blinded By The Light excluding the UK, Australia and New Zealand, where eOne will distribute.
Lisa Joy, co-creator of HBO smash Westworld, will make her feature directorial debut on Reminiscence working from her original screenplay. She flew into Berlin last month to present to global buyers.
The story centres on a private investigator, Nicholas Bannister, in a submerged future Miami impacted by climate change who offers clients the opportunity to relive any memory they desire.
After he falls for a client, Mae, she becomes implicated in a series of violent crimes by a different client's memories. Bannister must delve through the past to uncover the truth about the woman he loves
Joy is producing with her Westworld co-creator Jonathan Nolan, as well as Michael De Luca and Aaron Ryder. Kilter Films, Michael De Luca Productions and FilmNation Entertainment are the production entities. Athena Wickham and Elishia Holmes serve as executive producers.
Reminiscence has been scheduled for an October start in New Orleans and Miami. Joy and Nolan are currently working on the third season of Westworld.