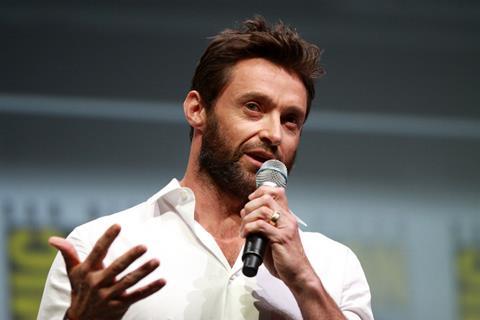 Hugh Jackman will discuss his career at a Bafta Life in Pictures event hosted at the organisation's London headquarters on Dec 3.
Jackman's breakthrough film roles came in 1999 with Australian independent titles Paperback Hero and Erskineville Kings. He was awarded an Australian Film Critics' Circle Award for best actor and an Australian Film Institute nomination for best actor for his performance in the latter.
Jackman gained international attention for playing the character Wolverine in X-Men (2000). He went on to reprise the role in X2 (2003), X-Men: The Last Stand (2006), X-Men Origins: Wolverine (2009) and in 2013's The Wolverine.
After appearing in 2014's X-Men: Days of Future Past, Jackman starred in the third and standalone final Wolverine film, Logan, which was released in 2017 to critical acclaim.
In 2012 Jackman played Jean Valjean in Tom Hooper's Bafta-winning Les Misérables, receiving both Bafta and Oscar nominations for Leading Actor, as well as a Golden Globe Award for best actor in a comedy/musical.
Hugh Jackman has also starred in Christopher Nolan's mystery drama The Prestige (2006), Denis Villenueve's 2013 thriller Prisoners, and 2001 comedy Kate & Leopold for which he received a Golden Globe nomination for best performance in a comedy or musical. He also lent his voice to the animated features Happy Feet (2006), Flushed Away (2006) and Rise Of The Guardians (2012).
Hugh Jackman will next star alongside Michelle Williams in original musical The Greatest Showman, which is slated for release at the end of this year.
Previous recipients of a Bafta Life In Pictures event include Kenneth Branagh, Helen Mirren, and Alan Rickman.