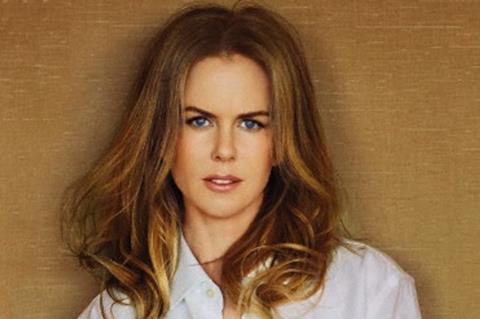 US streaming service Hulu said its subscriber base in the US had climbed to 28m as it unveiled two new live-action series from Marvel Television and Nine Perfect Strangers to star Nicole Kidman.
In a presentation at this week's Digital Content NewFronts event in New York, Hulu Hulu said it has given a straight-to-series order to Nine Perfect Strangers, based on the novel from Big Little Lies novellist Moriarty.
Kidman will star in the series as the director of a health resort where a group of city-dwellers cross paths. She reunites on the show with Big Little Lies creator David E Kelley, novellist Lianne Moriarty and producer Bruna Papandrea.
Kelley and John Henry Butterworth will act as co-showrunners and co-writers and Papandrea will be among the executive producers of the Blossom Films, Made Up Stories, and Endeavor Content project.
Kidman, Kelley and Papandrea recently worked together on the second season of Big Little Lies and upcoming limited series The Undoing, both for HBO.
Hulu is extending its partnership with Marvel Television on two new live-action series, both co-productions with Marvel and ABC Signature Studios and both set to debut next year.
Gabriel Luna is reportedly set to star in Marvel's Ghost Rider, about an anti-hero bound to a demon who seeks vengeance for innocent victims. Ingrid Escajeda will serve as showrunner. Paul Zbyszewski will serve as showrunner and an executive producer on Marvel's Helstrom, about the son and daughter of a mysterious serial killer who track down the worst of humanity.
Hulu also confirmed its order for The Dropout, a limited series with Kate McKinnon starring in the true story of the rise and fall of Theranos founder Elizabeth Holmes. The project, on which McKinnon will also be an executive producer, is the first from one-year-old Fox division Fox Searchlight Television.
Commenting on the announcements at the Hulu presentation in New York's Madison Square Garden, CEO Randy Freer said: "In today's direct-to-consumer world, viewers are demanding better when it comes to TV — from the user experience to their content choices to the advertising. Hulu's continued growth, as well as the shows and initiatives announced today, reflect our deep investment in product, programming, brand, customer experience and business strategy to ensure that with Hulu, consumers can connect with the stories they love, at the right time and price, on any device."
Hulu is expected to expand into the international marketplace under new majority owner The Walt Disney Company, which became 60% owner of Hulu after inheriting Fox's stake in the service and could become sole owner if, as has been widely speculated, Comcast decides to sell its 30% stake (AT&T recently sold its 10% stake back to Hulu).