Sequel to be presented Out of Competition at the Rome Film Festival.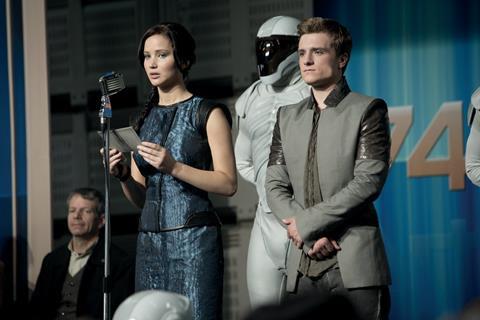 The Hunger Games: Catching Fire, the sequel to the 2012 blockbuster hit, is to be screened Out of Competition at the 8th Rome Film Festival on Nov 14.
Produced by Lionsgate and directed by Francis Lawrence, the film will be released in Italy by Universal Pictures International Italy on Nov 27.
The first instalment of the saga, inspired by Suzanne Collins' young adult novels, grossed nearly $700 million at the worldwide box office. The film stars Jennifer Lawrence, who won the Best Actress Oscar earlier this year for her performance in Silver Linings Playbook.
The cast also includes Josh Hutcherson, Liam Hemsworth, Donald Sutherland, Woody Harrelson, Elizabeth Banks, Sam Claflin, Jena Malone, Lenny Kravitz, Philip Seymour Hoffman and Stanley Tucci.
The new film begins as Katniss Everdeen (Lawrence) returns home after winning the 74th Annual Hunger Games along with fellow 'tribute' Peeta Mellark (Hutcherson). Winning means they must embark on a "Victor's Tour" of the districts but rebellion is simmering, while President Snow (Sutherland) prepares the next Hunger Games, which could change Panem forever.
The sequel is produced by Nina Jacobson's Color Force with producer Jon Kilik, from a screenplay by Simon Beaufoy and Michael deBruyn, based on the second novel in Suzanne Collins' trilogy, that sold more than 50 million copies in the US. The film will be released in the US on Nov 22.
The Hunger Games: Mockingjay Parts 1 & 2 will follow in Nov 2014 and Nov 2015.