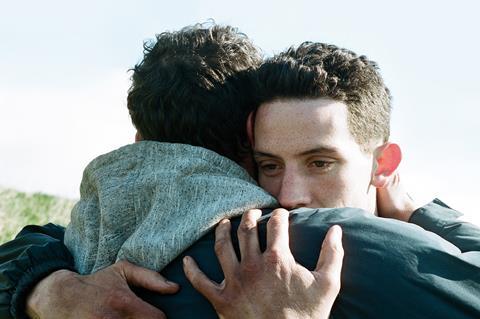 The 28th Stockholm International Film Festival has awarded its Bronze Horse award for best film to French director Leonor Serraille for Jeune Femme (also known as Montparnasse Bienvenüe).
The jury said the film is "a small-scale story that finds profundity in sharp specificity, along with comedy in tragedy (and vice versa.)" The debut feature, about a young woman finding her way in Paris, previously won the Camera d'Or in Cannes.
Two British directors also triumphed, with Rungano Nyoni winning best debut for I Am Not a Witch and Francis Lee winning best director for God's Own Country.
God's Own Country star Josh O'Connor also won best actor. The gay romance was also runner-up for the audience award which went to Three Billboards Outside Ebbing, Missouri.
Best Screenplay went to No Date, No Signature by Vahid Jalilvand and Ali Zarnegar; best cinematography went to Paul Guilhaum for Ava; best actress went to Antonia Zegers for Los Perros.
The Stockholm Impact Award – worth $118,000 (1m SEK) – went to Polish director Anna Jadowska for Wild Roses, the story of a mother living in a conservative society. The jury praised that film "for the sensitive depiction of a mother who refuses to abandon her true self, for the portrait of a revolting child that questions an utterly conservative society, for the visually exquisite style that contrasts with a world plunged in prejudice and moral coercion."
For Akheem by Jeremy S. Levine and Landon Van Soest won best documentary. Best short was Retouch by Kaveh Mazaheri and the 1KM Film Award went to Nyforelsket by Ville Sörman.
As previously reported, Vanessa Redgrave won the festival's lifetime achievement award and Pablo Larrain won the Visionary Award.
The Rising Star award went to Gustav Lindh. The audience award 2017 went to Three Billboards Outside Ebbing, Missouri by Martin McDonagh. The runner up was God's Own Country, followed by Philippe Van Leeuw's Insyriated.
Finally, the Fipresci award went to Roman Polanski's Based On A True Story.