Campaign is calling for Picturehouse owner Cineworld to pay its staff the London Living Wage.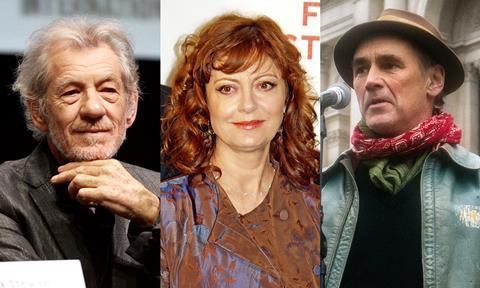 Ian McKellen, Susan Sarandon and Mark Rylance are among actors to have lent their names to a campaign calling for Picturehouse and Cineworld cinemas to pay their staff the London Living Wage.
According to UK entertainment union Bectu, a host of actors and directors have signed a letter which will be delivered to Cineworld CEO Mooky Greidinger.
As previously reported by Screen, the letter calls for Cineworld to pay staff at its venues - which include the Picturehouse cinema chain - the London Living Wage of £9.75 per hour. The letter proposes boycotting the cinemas if staff is not paid the Wage.
Lowest paid staff at Picturehouse's Brixton location the Ritzy currently earn £9.10 per hour, while some staff at other Picturehouse locations in London earn £9.05 per hour. Outside of London, the rate is £8.18.
Signatores are said to also include Elizabeth Berrington, Jo Brand, Mark Cousins, Richard Curtis, Natalie Dormer, Lindsay Duncan, Jeremy Deller, Nick Frost, Ken Loach, Caitlin Moran, Michael Palin, Tony Robinson, Mark Thomas, Ricky Tomlinson, Indira Varma, and Irvine Welsh.
To date the campaign has included multiple staff strikes and backing from politicians including London mayor Sadiq Khan and Labour MP and shadow chancellor of the exchequer John McDonnell.
Picturehouse has previously defended its pay structure in a message on its website: "For many years, Picturehouse Cinemas has paid its front-of-house customer service staff well above minimum wage.
"Our pay rates are among the highest in the industry and have enabled us to attract and retain staff who are knowledgeable about film, skilled in many areas and able to offer high levels of service."
The Guardian first reported the names of the actors joining the campaign.