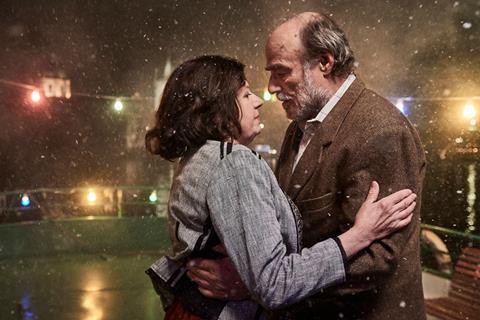 Ice Mother, written and directed by Bohdan Sláma (The Country Teacher), won big at the 25th Czech Lion Awards on March 10 in Prague.
The film, which tells the story of a widow's second chance at romance, took home six awards: best film, best director, best screenplay, best actress, best actor and best supporting actress.
It opened in the Czech Republic in February 2017, sustained a long theatrical run and was the country's submission for Best Foreign Language Film at the 2018 Oscars.
Jan Svěrák's Barefoot, about a young boy coming of age during WWII, received four awards, including best cinematography and best supporting actor.
Filthy by Tereza Nvotová won best editing; best documentary went to Olga Sommerová's Cervena about opera singer Soňa Červená, while David Mrnka's political thriller Milada picked up best costumer design and best makeup and hairstyling.
The Magnesia Award for Best Student Film went to Michal Blaško for Atlantis, 2003.
A full list of winners is available here.