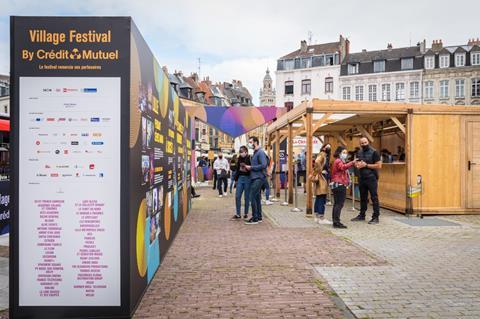 Icelandic show Blackport has won the international competition grand prize at 2021 Series Mania as the first physical edition of the French TV festival and industry event in more than two years wrapped on Thursday (September 2).
The political thriller set in a once-thriving fishing port hit by quota restrictions in the mid-1980s was originally pitched at Series Mania Forum's Co-Pro Pitching Sessions in partnership with the Berlinale Co-Pro Series. Gísli Örn Gardarsson, Björn Hlynur Haraldsson and Nina Dögg Filippusdóttir are the creators. ARTE is the French broadcaster and About Premium Content handles international sales
In other awards presented at the Nouveau Siècle in Lille Marie Reuther was named best actress for Kamikaze (Den., WarnerMedia international TV Distribution), while the best actor award went to Itamar Rotschild, Orr Amrami and Shmuel Vilozni for Jasmine TV's The Echo Of Your Voice (Isr). Kan 11 TV holds broadcasting rights.
In International Panorama the best series award was presented to Kinorama's The Last Socialist Artefact (Cro) which like Blackport was also originally pitched at Series Mania Forum's Co-Pro Pitching Sessions. Ankica Juric Tilic created the show and HRT and Pro Plus handle distribution.
The special jury prize went to Vida de Colores (Col) created and directed by David David, with Garabato Cine representing international rights. The best series – student award went to Working Title Television's We Are Lady Parts (UK) by Nida Manzoor. Brut X is the French broadcaster and NBCUniversal Global Distribution handles international sales.
In the French Competition Jeune et Golri from The Film TV and 6Bony won best series. LS Distribution and Mediawan handle international sales and Agnès Hurstel, Victor Saint Macary and Léa Domenach are the creators.
Acting awards went to Ariane Labed for L'Opera (the international sales agent is Newen Connect) and Daniel Njo Lobé for The Code from Makingprod and L.O. Productions. France 2 is the broadcaster.
French series Germinal won the audience award. Julien Lilti created the show based on the novel by Emile Zola. Salto and France 2 are the French broadcasters and Banijay Rights handles international sales.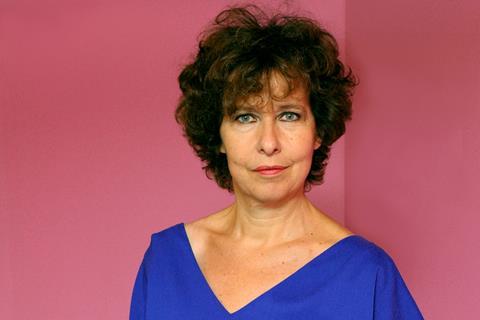 "Given the fantastic response we have received the last few days, we can say with certainty Series Mania was a tremendous success and far exceeded our expectations," said the event's co-founder and general director Laurence Herszberg.
"Our numbers speak for themselves: we had over 54,000 participants as part of the Series Mania Festival, and for the Series Mania Forum, the in-person event had a total of 2,100 participants, with over 400 online registrations, which combined for a total 2,500 participants from 66 different countries, and 50,000 visits on the platform."
Series Mania ran August 26-September 2. The digital screening room will be available for accredited industry until September 18, and replays of all panels, conferences, keynotes, pitching sessions will be available until the end of the year.