Pawel Pawlikowski's Ida scored a second top festival prize in one night, after success in London.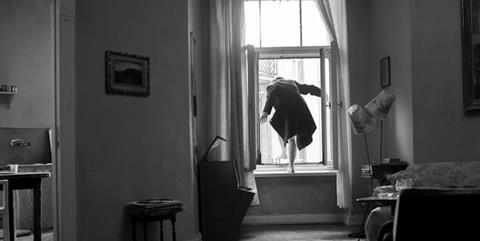 The international jury of the Warsaw Film Festival has awarded the City of Warsaw Grand Prix to Pawal Pawlikowski's Ida, which won Best Film at the BFI London Film Festival on the same night.
The black-and-white film set in the 1960s, which the international jury praised for "the superb combination of script, directing, cinematography, acting and music", also received the prize of the Ecumenical Jury in Warsaw.
Speaking to ScreenDaily after the awards ceremony, producer Ewa Puszczynska of Lodz-based Opus Film said the film will be released on 90 screens in Poland this Friday (Oct 25) by distributor Solopan Spólka.
Fandango Portobello Sales is handling international distribution, and Music Box Films are planning the North American release for the second quarter of 2014. It debuted at Toronto last month.
Puszczynska was joined on stage to receive the Grand Prix by the non-professional actress Agata Trzebuchowska who plays the title figure of Ida, accepting the trophy from the hands of one of Poland's leading actors Andrzej Chyra (In The Name Of…).
Ida is the second Polish film in two years to take home Warsaw's top award after Wojciech Smarzowski's Rose in 2011. Pawlikowski headed the festival's International Competition jury in 2005.
The jury, headed by Dutch producer San Fu Maltha and including directors Iulia Rugina and Yariv Horowitz, gave its prize for Best Director to Georgian writer-director Zaza Urushadze for the Estonian-Georgian co-production Tangerines which will be screened at festivals in Mannheim-Heidelberg and Cottbus in the coming weeks.
In addition, a Special Jury Award was presented to producers Uljana Kim and Roberta Vinovskis in recognition of their achievement in setting up the first Lithuanian-Latvian co-production for Ignas Jonyas' The Gambler, which premiered in San Sebastian at the end of last month.
Japanese Dog wins 1-2 Competition
The jury for the 1-2 Competition for feature debuts and second films gave a special mention to Slovenian film-maker Marko Santic's debut Seduce Me and awarded its second prize to Bulgarian director-producer Milko Lazarov's Alienation which premiered at the Venice Days this year.
The main award went to Romanian Tudor Cristian Jurgiu's feature debut The Japanese Dog, which had previously bowed in San Sebastian and is handled internationally by Berlin-based M-appeal.
Awards for Rugina, Baigazin, Crawford
Chilean director Ché Sandoval was still in Warsaw to accept the main award of the Free Spirit Competition for his second feature Much Better Than You, and noted that this was the first prize he had won in Europe.
A Special Mention was also made by the Free Spirit Competition jury of Mira Fornay, Bojan Vuk Kosovcevic and Arkadiusz Jakubik for Australian Phillip Crawford's Rites of Passage.
Other awards included the Documentary Competition prize to Richard Rowley's Dirty Wars, the FIPRESCI prize for Mahmut Fazil Coskun's Yozgat Blues and a special mention for Iulia Rugina's Love Building, while the NETPAC Jury's prize went to Kazakh film-maker Emir Baigazin's Harmony Lessons, a winner of a Silver Bear at this year's Berlinale in February.
CentEast's 'work in progress'
There was a general feeling among several participants at the fifth edition of CentEast Warsaw-Moscow's 'work in progress' was that it was not a vintage year.
Unlike previous editions which had seen first footage shown of such subsequent festival favourites such as Anca Damian's animated documentary Crulic and Greg Zglinski's Courage, this year's selection didn't fire up the same kind of enthusiasm among the attending sales agents and festival programmers.
Moreover, for those who had attended 'works in progress' events in Odessa and Wroclaw in July, it was a case of déjà-vu as far as the trailers for The Guide and Jan Komasa's ambitious big-budget project Warsaw 44 were concerned.
But Elizaveta Lisovaya, CEO of Moscow-based ShiM-Film, said in her pitch that next February's Berlinale could be the festival to premiere veteran film-maker Alexandr Mitta's Chagall-Malevich. The $5m production aims to recreate the world of the painter Marc Chagall within the genre of a folklore ballad and stars Kristina Schneiderman and Leonid Bichevin.
Warsaw Screenings
This year's Warsaw Screenings of new Polish features films and documentaries included:
Poland's entry for the Academy Awards' Best Foreign Language Film category, veteran director Andrzej Wajda's Walesa. Man Of Hope, which premiered out of competition in Venice last month and was seen by over 1 million cinema-goers on its opening weekend in Poland;


Julius Machulski's comedy The EmbaSSy (AmbaSSada), which was released in Polish cinemas on Friday (Oct 18), and sees actor Robert Wieckiewicz playing Adolf Hitler after portraying Lech Walesa in Wajda's biopic;


Pawel Pawlikowski's Ida, which had already won the Golden Lion for Best Film and three other awards at last month's Gdynia Film Festival;


Krystyna Krauze and Jacek Petrycki's documentary Returns of Agnieszka H. about the film director Agnieszka Holland's connection to the Czechs. Holland has recently worked with HBO Europe on the mini-series Burning Bush about Jan Pallach. Its theatrical version had initially been submitted by the Czechs as their national entry for the Oscars, but was not accepted by the Academy Awards organisers.
Ironically, some of the films in the Warsaw Screenings programme were attended in larger numbers by representatives of the local Polish film industry than by international festival programmers and foreign buyers, the original target group.
China, Eastern Europe links
The China-Eastern Europe Film Promotion Project (CEEFPP), a new venture launched by the Warsaw Film Foundation with the Beijing Film Market and Beijing-based social networking platform Film Factory, only managed to muster an audience of around two dozen to hear the presentation of eight Chinese 'works in progress' on the second day of the CentEast market.
The films introduced by Beijing Film Market's Claudia Jiang and Film Factory's Et Hu included Kang Bo's Striving In Beijing With Love, which opens in Chinese cinemas tomorrow (Oct 22), and veteran director Wang Guangli's A Chilling Cosplay, to be released in China on October 29.
Despite CEEFPP's humble beginnings this year, festival director Stefan Laudyn declared that he is "prepared to work for 10 years on this project" and will be travelling with a line-up of East European projects to the Beijing Film Market next April.
However, as one industry insider noted, Warsaw's courting of the Chinese film market is unlikely to make it popular with Tallinn's Black Nights Film Festival (Nov 15 - Dec 1) whose main EurAsia international competition is dedicated to feature films from Europe and Asia.
Indeed, Tallinn announced during CentEast that Black Nights and TIFFCOM CoPro Connection have agreed to create the Tallinn Black Nights Japan-Estonia Partnership Award to encourage collaborations between the film industries of Japan, Estonia and Northern Europe.
The award winner will be selected at the CoPro Connection in Tokyo this week and the Japanese co-production team with the best European cooperation potential will be invited to attend Industry@Tallinn, a joint event by Black Nights and the Baltic Event, at the end of November.
New Russian films
The Warsaw line-up of 'works in progress' was then pitched a second time in Moscow on Sunday (Oct 20) to another group of festival programmers and sales agents, including Wild Bunch, Rezo Films, Amadeus Entertainment and Latido Films, and Russian distributors and producers.
The parallel event Project for Tomorrow cast a spotlight on ten Russian films currently in post-production such as new titles by Anna Melikyan (Star), Vladimir Kott (The Lower Depths), Mikhail Ugarov (The Ch Brothers) and Moscow-based Irishman Johnny O'Reilly (Moscow Never Sleeps).
The Moscow event's organisers optimistically announced that the Red Square Screenings, held for the first time a year ago, are scheduled to return in October 2014 to host the sixth edition of the CentEast Warsaw-Moscow showcase along with screenings of completed Russian films and works in progress.
Ukrainian presence
This year's festival and market saw the attendance of a nine-person delegation from the Ukraine, including Odessa IFF artistic director Alik Shpilyuk, distributor Dennis Ivanov of distributor Arthouse Traffic, and producers Igor Savychenko and Maxim Asadchiy.
The Green Jacket was shown in the festival's International Competition and two Ukrainian projects The Guide and The Tribe were pitched as 'works in progress' at CentEast Market.
Shpilyuk revealed to ScreenDaily that shooting has now begun on Otar Shamatava's road movie Ursus – The Caucasian Bear, which was pitched at Odessa's industry platform in 2012.
French actress-singer-model Joséphine de La Baume (Rush) has been cast in the female lead alongside veteran Greek actor George Corraface (Christopher Columbus), Germany's Christian Ulmen (Men In The City), and Ukrainian-born Victoria Varley (Eastalgia) with the previously announced Nika Tavadze from Georgia and veteran Ukrainian actor Bogdan Benyuk.
Backing for the $3.5m German-Ukrainian-Georgian-Bulgarian co-production has already been granted by the Ukrainian State Film Agency, the Georgian National Film Center and Bulgaria's National Film Center.
Ursus – The Caucasian Bear focuses on Nika, a Georgian filmmaker, who grabs the opportunity to escape to freedom from the civil war raging in 1990s post-Communist Georgia, dressed as a bear in a truck travelling through Eastern Europe to the Berlin Zoo.
The title character of the Caucasian bear will be played by the film bear Tima, with the support of his Russian trainer Pavel Vyakin. Some scenes with the bear will be CGI animated by Halle-based Digital Images, which will also provide matte paintings for the film.
"It's a East-meets-West story narrated in a tragicomic way with that special touch of Eastern European black humour," says Stelios Ziannis who is handling international distribution through his sales arm Aktis Film International and making his first foray into production here with Aktis Film Produktion.