Milad Alami makes feature debut on film whose DoP Sophia Olsson previously shot Sparrows and Volcano.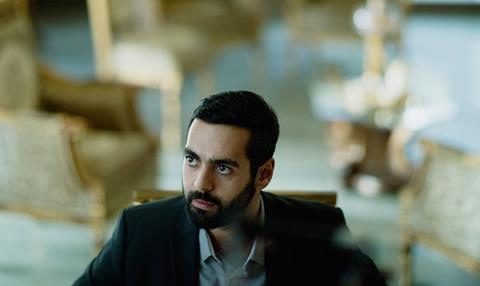 Swedish-Iranian director Milad Alami has started principal photography on his debut feature The Charmer in Copenhagen.
The film will also shoot at undisclosed locations in the Middle East with a second unit.
The feature is "an intense psychological drama" about a young Iranian man who wants to meet women who can help him stay in Denmark; he falls in love with one woman while another woman's husband seeks revenge on him.
After a five-week shoot, The Charmer will be delivered in spring 2017.
Alami, who graduated from the National Film School of Denmark in 2011, won the Danish Robert award for his short Mommy; and his previous short Void starring Lars Mikkelsen played at Directors' Fortnight in Cannes.
The script is co-written by Alami with Ingeborg Topsøe, an NFTS graduate who previously wrote Sundance-selected Volume.
"I've always sought to tell stories of people under extreme psychological pressure, often outsiders who observe the world from the sidelines," said Alami. "In The Charmer there's a sort of breakage or perhaps even violence when the main character is forced to take action, thus realising who he really is and is capable of. That breaking point fascinates me."
The cast includes Ardalan Esmaili, Soho Rezanejad, Lars Brygmann and Susan Taslimi.
The cinematographer is Sophia Olsson, who previously shot Rúnar Rúnarsson's Volcano and Sparrows, and Amanda Kernell's Sami Blood. The editor is Olivia Neergaard-Holm (Shelley).
Stinna Lassen produces for Good Company Films; co-producers are Sweden's Rebecka Lafrenz and Mimmi Spång for Garagefilm International and France's Olivier Muller, Gary Farkas and Clément Lepoutre for Vixens.
The film's backers include Film Vast, the Danish Film Institute through its New Danish Screen strand, and the Swedish Film Institute, which has confirmed $45,900 (420,000 SEK) for The Charmer in its latest funding round.
No sales company has been confirmed for the project yet.