New appointments and sales of titles including Toto and His Sisters.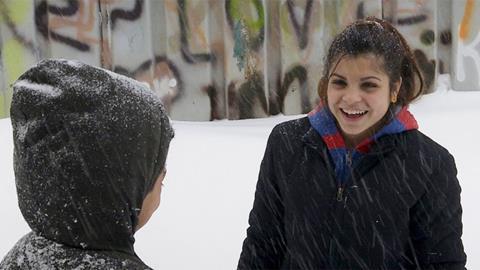 Early at this year's International Documentary Festival Amsterdam (IDFA), Austrian doc powerhouse Autlook has announced both a shake up of its structure and several new deals on its bulging IDFA slate. The details were confirmed to ScreenDaily by Autlook MD Salma Abdalla.
Abdalla announced the appointment of Liselot Verbrugge as sales manager and the promotion of Andrea Hock to head of sales.
Verbrugge will work from Amsterdam overseeing Australia/New Zealand, Asia & Oceania, MENA & Eastern Europe and will develop a strand of kids docs for Autlook.
Verbrugge comes to Autlook having been senior producer at Cinekid for Professionals until last month. Former M-D Peter Jager remains a partner in the company.
Docs for Sale
Autlook has arrived at IDFA with a dozen films screening either in official selection at the festival or available in the Docs For Sale.
One title continuing to generate sales is HBO-backed Toto And His Sisters, nominated for best documentary at the upcoming European Film Awards alongside Amy and The Look Of Silence.
Autlook has now secured theatrical release in Japan with Golem. JHR, a new distribution entity by Jane Rogers, took all rights for France, with release scheduled for early 2016. Further broadcast deals have been clinched with VRT Belgium, DR Denmark, ETV Estonia, VGTV Norway, RTL pay tv Germany and TRT Turkey.
Sundance release The Chinese Major has been picked up by AMC for a multi-territory license in Benelux, Eastern Europe, Iberia and Malaysia.
Song Of Lahore, by Sharmeen Obaid-Chinoiy (a doc about the musical culture of Lahore), which Broad Green Pictures released theatrically in the US, is in final negotiations for theatrical release in Japan. Autlook is also fielding offers for all rights in ANZ, Benelux and Poland.
Autlook has also received multiple offers on its Sports Kids films, which are being sold both individually and as a series. The series includes Varicella, the latest doc by acclaimed filmmaker Victor Kossakovsky.
In addition, 10 Billion - What´s On Your Plate? - a doc looking at the consequences of over population when, 2050, the world population will grow to 10 billion people - has been licensed for theatrical release in Taiwan through Avjet. TVO has taken rights for Canada, DBS is on board for Israel
Land Grabbing, directed by award winning journalist Kurt Langbein, has been snapped up by several distributors.
Autlook has closed a deal with Movienet in Germany/Switzerland and just prior to IDFA, Land Grabbing was licensed to Swedish broadcaster UR as well as to IPA ASIA, Ayat Iran and TVO Canada.