The International Documentary Film Festival Amsterdam (IDFA) has revealed the award winners for its 30th edition in a cermony at the Stadsschouwburg in Amsterdam.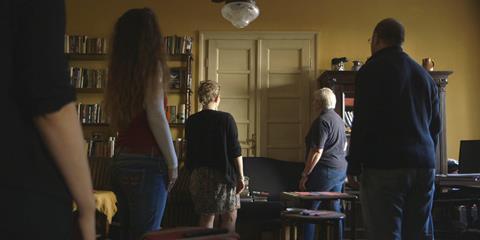 Among winners were The Other Side Of Everything by Serbian filmmaker Mila Turajlic which won the IDFA Award for best feature-length documentary.
The festival runs until Sunday 26 November. On Friday 24 November, the winner of the VPRO IDFA audience award (€5,000) will be announced during the broadcast of the Best of IDFA: Audience Award 2017 on Dutch television channel NPO2.
The award winners are as follows:
IDFA Competition for Feature-Length Documentary
Mila Turajlic for The Other Side Of Everything (€ 15,000)
IDFA Competition for First Appearance
Simon Lereng Wilmont for The Distant Barking Of Dogs (€ 10,000)
IDFA Award for Best Mid-Length Documentary
Martin Benchimol and Pablo Aparo for The Dread (€ 10,000)
IDFA Special Jury Award for Mid-Length Documentary
Hendrick Dusollier for Last Days In Shibati (€ 2,500)
IDFA DocLab Competition for Digital Storytelling
Trine Laier for Cosmic Top Secret (€ 5,000)
IDFA DocLab Competition for Immersive Non-Fiction
Lauren McCarthy for Lauren (€ 5,000)
IDFA Award for Best Short Documentary
Marcin Sauter for Zhalanash – Empty Shore (€ 5,000)
IDFA Special Jury Award for Short Documentary
Erik Holmström and Fredrik Wenzel for As We're Told (€ 2,500)
Beeld en Geluid IDFA Award for Dutch Documentary

Leonard Retel Helmrich for The Long Season (€ 7,500)
IDFA Special Jury Award for Dutch Documentary
Maasja Ooms for Alicia (€ 2,500)
ARRI IDFA Award for Best Student Documentary
Klaudiusz Chrostowski for Call Me Tony (€ 5,000 and an Amira camera which ARRI will give on loan for the winner's next production)
IDFA Special Jury Award for Student Documentary
Denise Kelm Soares for I Am (€ 2,500 and an Amira camera which ARRI will give on loan for the winner's next production)
IDFA Award for Best Children's Documentary

Shamira Raphaëla for Lenno & The Angelfish (€ 5,000)

IDFA Special Jury Award for Children's Documentary
Astrid Bussink for L I S T E N (€ 2,500)
Prins Bernhard Cultuurfonds Documentary Stipend

Reber Dosky (The Sniper Of Kobani, Radio Kobanî and Meryem) was awarded € 50,000
Amsterdam Human Rights Award
Renata Terra, Bruno Jorge and Mariana Oliva for Piripkura (€ 25,000)