Idris Elba has argued that UK television is in need of a "Magna Carta moment" on diversity and is still failing to reflect modern Britain.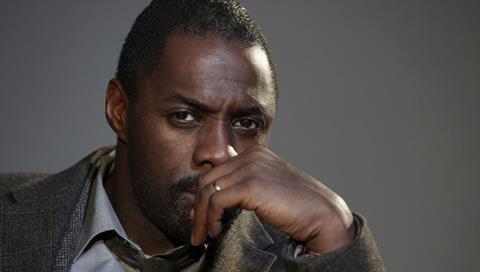 The star of Luther and Prometheus called for a "change of mind-set" in broadcasting during an address at the Houses of Parliament as part of an event that marked a year since the launch of UK broadcaster Channel 4's 360° Diversity Charter.
London-born Elba, who moved to New York shortly after beginning his career as an actor, said more should be done to ensure British black, Asian and minority ethnic talent prosper at home.
He said: "I never saw myself or my culture on TV so I stopped watching TV. Instead I decided to just go out and become TV. I had to transform the way the industry saw me. I had to climb out of the box. In other words, I didn't go to America because I couldn't get parts.
"I went to America because I was running out of parts. The USA has the most famous diversity policy of all – the American Dream. I want that British dream. Broadcasting needs a Magna Carta. Not so much a peace treaty, more an opportunity treaty."
He urged commissioners and content creators to think about diversity at the beginning of the creative process and make transparency a priority.
Elba explained: "We need a different approach towards risk. The story of Netflix is that risk-taking delivers audiences. Let's be honest. Too often commissioners look at diverse talent, and all they see is risk.
"Black actors are seen as a commercial risk. Women directors are seen as a commercial risk. Disabled directors aren't even seen at all. I used to fit tyres in Dagenham, now I make films in Hollywood. And the difference between those two lives comes down to one single word – opportunity."
Elba heralded the arrival of the Cultural Diversity Network's monitoring tool Project Diamond, which launches this year.
Elba said: "For the first time we'll have hard data across the TV industry on who's doing exactly what, where, and when. Hard data about the groups "locked inside the box". It'll show us which Broadcasters' diversity policies work best."
He was speaking on the eve of the Diverse Festival, where industry leaders, including C4 chief executive David Abraham, ITV boss Adam Crozier and BBC director general Tony Hall, will meet to discuss diversity in the industry.
C4's year of disability
Elba's message comes as C4 launched the Year of Disability in 2016, when it will air the Rio Paralympic Games.
This includes pledges to double the number of disabled people in 20 of the broadcaster's biggest shows including Gogglebox, The Island With Bear Grylls, First Dates and Hollyoaks.
C4 also promised to ring-fence 50% of all apprenticeships and 30% of work experience placements for disabled people.