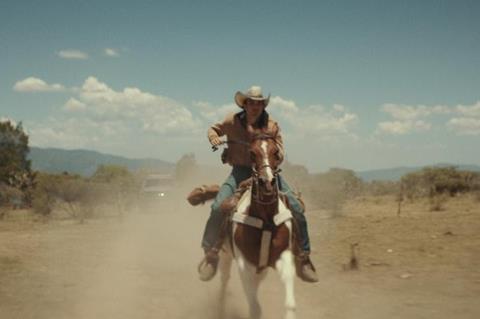 IFC Films has picked up North American rights to contemporary western No Man's Land starring Frank Grillo, Jake Allyn, and Andie MacDowell.
The distributor plans a 2021 release. Voltage Pictures represents international rights and has engaged in talks with buyers at the virtual Cannes market.
Conor Allyn directed the Margate House production about father-and-son Texas ranchers whose lives are plunged into chaos when the younger man accidentally kills a Mexican immigrant's 10-year-old son on vigilante patrol.
The man flees into Mexico chased by US and Mexican authorities and tries to seek forgiveness from the boy's father. The film shot in Guanajuato, Mexico, and also stars Jorge A. Jimenez, and George Lopez.
Rob Allyn and his sons Conor Allyn and Jake Allyn are producing through their Margate House Films in partnership with Bluegrass Pictures and the state of Guanajuato. Executive producers include Araceli Velazquez (Desierto), Barraza, Grillo and Simon Fawcett (Guardia-Garcia). Victor Almeida and Joel Shapiro also produce.
Executive vice-president of acquisitions and productions Arianna Bocco and director of acquisitions Aijah Keith brokered the deal with CAA Media Finance and XYZ Films on behalf of the filmmakers.