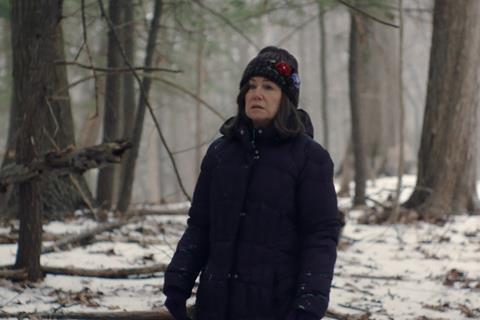 IFC Films has acquired US rights to Diane, which receives its international premiere this week in Locarno and features Martin Scorsese as executive producer.
Mary Kay Place stars in the drama about a family-oriented woman in western Massachusetts who watches her life pass by.
The cast also features Andrea Martin, Estelle Parsons, Deirdre O'Connell, Joyce Van Patten, Phyllis Sommerville, Glynnis O'Connor, and Paul McIsaac. Kent Jones directed from his screenplay.
Diane premiere in Tribeca earlier in the year where it won Best Narrative Film, Best Screenplay, and Best Cinematography awards.
IFC is aiming for an early 2019 theatrical release on the Sight Unseen and AgX production, produced by Luca Borghese, Ben Howe, Caroline Kaplan, and Oren Moverman. Executive producers include Julia Lebedev, Eddie Vaisman, and Leonid Lebedev.
The deal was negotiated by Arianna Bocco, executive vice-president of film acquisitions and productions at IFC Films.
"Kent Jones is a revered member of the independent film community and we could not be more thrilled to be partnering with him on his evocative first narrative feature," said co-presidents of IFC Films/Sundance Selects, Jonathan Sehring and Lisa Schwartz. "It's a moving portrait and character study of a woman that transcends expectation."
"For me, IFC Films has always been a kind of gold standard in film distribution," said Jones. "I'm so proud that they will be the ones to bring Diane out into the world."