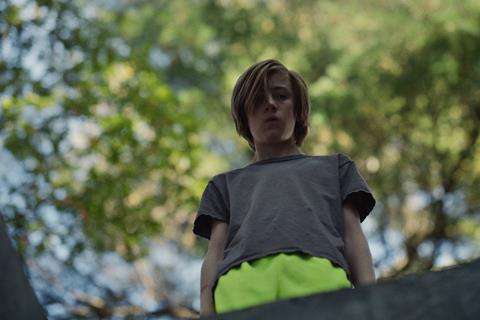 IFC Films has acquired North American rights to Sundance entry and 2020 Cannes label selection John And The Hole.
Pascual Sisto's psychological coming-of-age drama stars Charlie Shotwell (Captain Fantastic) as a young boy who discovers an unfinished bunker in the woods.
After he drugs his affluent parents and sister and leaves them in the hole, the boy inhabits the family home and explores a newfound independence.
Rounding out the key cast are Michael C. Hall, Jennifer Ehle, and Taissa Farmiga. IFC Films has set an August 6 release .
Visual artist Sisto directed John And The Hole from a screenplay Nicolás Giacobone adapted from his short story El Pozo. Giacobone shared the original screenplay Oscar for Birdman and also co-wrote Alejandro Iñárritu's Limbo, currently in production in Mexico.
The film is produced by Elika Portnoy and Alex Orlovsky of Mutressa Movies, and Michael Bowes. 3311 served as executive producer alongside Phil Hoelting, Marco Vicini, and Fernando Tsai.
IFC Films president Arianna Bocco negotiated the deal with ICM Partners and UTA Independent Film Group on behalf of the filmmakers.