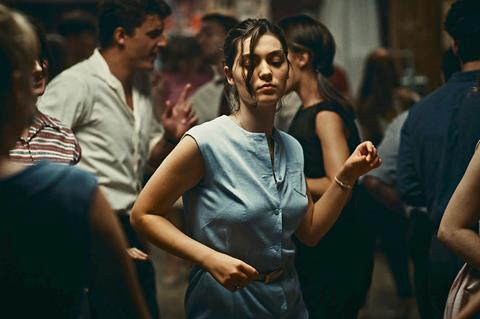 IFC Films and FilmNation have prevailed in a bidding war for US rights to Audrey Diwan's hot-button abortion drama and Venice Golden Lion winner Happening.
The deal for the film was negotiated by IFC Films president Arianna Bocco with CAA Media Finance and Wild Bunch on behalf of the filmmakers. Wild Bunch International handles sales outside the US.
IFC Films will release the film theatrically in early 2022 and according to reports has committed to a 45-day exclusive theatrical release. The film's timliness could not be more apparent in the US after Texas passed a contentious law banning all abortions after six weeks of pregnancy that does not exclude rape, abuse or incest cases.
Furthermore the law, which the US Department of Justice is attempting to block, incentivises civilians to sue anybody who helps a woman get an abortion with a $10,000 damage award if successful.
Diwan co-adapted the screenplay to her second feature with Marcia Romano from Annie Ernaux's semi-autobiographical novel of the same name. The story takes place in 1963 as a young French student grows increasingly desperate to secure a backstreet abortion at a time when the procedure was illegal.
Happening was produced by Rectangle Productions' Édouard Weil and co-produced by Srab Films. IFC Films will release the film theatrically in early 2022.
Bocco said, "Audrey has crafted an award-winning film that puts a face on the choices women have to make, achieving something incredibly rare and rewarding in its powerful depiction of humanity. We look forward to working with Audrey, Glen and the entire filmmaking team to bring this film to the widest audience possible in the US."
Basner added, "Audrey's stunning and powerful film could not be more timely and we are thrilled to collaborate with Arianna and her team at IFC Films to bring this emotional cinematic experience to US audiences."
Diwan said, "Through the lens of IFC Films and FilmNation, I realised what Happening could represent to audiences in the US. I feel incredibly supported by this alliance, whose common goal is to take this story to new heights and champion my artistic vision. Arianna Bocco and Glen Basner have both long advocated for compelling and important films, which assures me this partnership that we are about to embark on together will be an extremely exciting one."