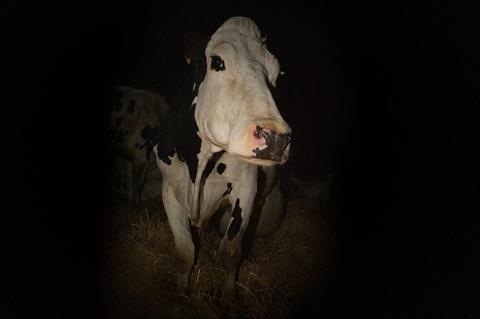 IFC Films has acquired North American rights to Andrea Arnold's Cow following its world premiere in the Cannes Premiere sidebar earlier this month.
Arnold shot Cow over seven years and described her bovine chronicle as "one dairy cow's reality and acknowledging her great service to us". She added, "When I look at Luma, our cow, I see the whole world in her."
Kat Mansoor of Halcyon Pictures produced the documentary, and executive producers are Rose Garnett of BBC Films and Maxyne Franklin and Sandra Whipham of Doc Society.
IFC Films president Arianna Bocco and director of acquisitions' Aijah Keith brokered the deal with Josh Braun, Ben Schwartz and Matt Burke of Submarine on behalf of the filmmakers. mk2 films handles international sales.
The distributor, which released Arnold's Fish Tank starring Katie Jarvis and Michael Fassbender in 2010, had a busy trip to the Croisette in support of three films in Cannes Competition – Paul Verhoeven's Benedetta, Mia Hansen-Love's Bergman Island, and Jacques Audiard's Paris, 13th District.
It just announced that Bergman Island will open theatrically in the US on October 15.