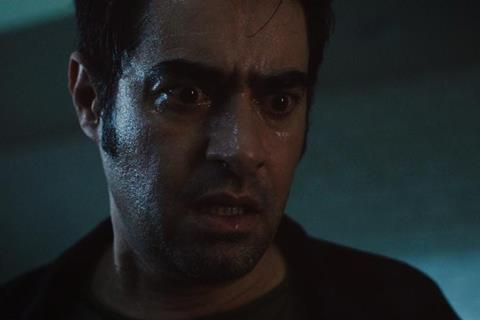 IFC Midnight has picked up North American rights to Iranian psychological horror The Night starring Shahab Hosseini, winner of the Cannes best actor prize for The Salesman.
The distributor said The Night is the first US-produced film to receive a license for theatrical release in Iran since 1979, and also marks Hosseini's debut performance in a US-based production.
Further details about the Iranian release were unavailable at time of writing.
Mammoth Pictures produced in association with 7Skies Entertainment, Indie Entertainment, Orama Filmworks, Leveller Media and Supernova8 Films.
IFC Midnight plans a January 2021 for the story directed by Kourosh Ahari about an Iranian couple and their one-year-old daughter on the way home from a social event who spend the night in a hotel where they are forced to confront secrets.
Hosseini stars in The Night alongside Niousha Jafarian (Stitchers, Here & Now), and George Maguire (Fight Club, Pursuit Of Happyness).
Alex Bretow produced for Mammoth Pictures, with Kourosh Ahari for Mammoth Pictures, Jeffrey Allard for Indie Entertainment, Cheryl Staurulakis for Orama Filmworks, Armin Amiri for Supernova8 Films, and Mohammad Dormanesh.
Terry George (Hotel Rwanda) is consulting producer. George Rush, Behnam Bebahani, Leo Staurulakis, Ryan Clarkson, David Spisak, Chris Johns, Derek Benham, Robert Spears, Charles Freiberg and P.K. Patel are executive producers.
The production employed a diverse cast and crew made up of predominantly Iranian immigrants who are legal citizens / Green Card holders, or US-born Iranian-Americans. All department heads leading the production, from production through post were also Iranian or of Iranian descent.
IFC Films' director of acquisitions Aijah Keith and acquisitions coordinator Adam Koehler negotiated the deal with Alex Bretow of Mammoth Pictures and Jeffrey Allard of Indie Entertainment.
Premiere Entertainment is handling international sales.