Prolific TV director Ernest Dickerson - who's helming the project - was talking about his upcoming films at Rotterdam.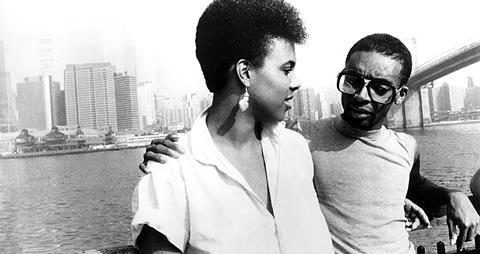 American filmmaker and cinematographer Ernest Dickerson (Juice, The Wire) has revealed details of some of his upcoming projects.
Dickerson was speaking at International Film Festival Rotterdam, where his latest feature, the Curaçao-set Double Play is to receive its world premiere tonight (Friday) in the presence of the Dutch king, Willem-Alexander.
One new project is an adaptation of cult novel The Coyote Kings of the Space Age Bachelor Pad by African-Canadian sci-fi writer Minister Faust.
Intriguingly, Dickerson has also been at work on behalf of Spike Lee (for whom he shot many films) on the restoration of Spike Lee's debut feature, She's Gotta Have It (1986.)
"The last time we worked together in Italy when I did the Miracle At St. Anna as second unit director but recently he (Spike Lee) asked me to take charge of the 4K restoration of She's Gotta Have it which I supervised at Technicolor in Los Angeles right before Christmas," Dickerson said.
Lee is currently working on a TV version of She's Gotta Have It for Netflix. The restoration is likely to be tied in with the series. "In doing it, there were deleted scenes, scenes I had not seen since 1985/1986," Dickerson said.
Dickerson has also written an Edgar Allan Poe-inspired horror movie set during the Trump presidency.
"I started it as kind of a cautionary tale hoping that Donald Trump wouldn't become President and then, when I was almost done writing the screenplay, he did become President," Dickerson explained. The project has the working title The Haunted Palace. Trump's presidency is what allows "a lot of the events in the story to happen."
In recent years, Dickerson has directed episodes of The Waking Dead, Dexter and Treme, following on from his work on The Wire. He is currently finishing up shooting an episode of Amazon TV series Bosch which was delayed after one of the actors was injured. He also directed the first episode of a new David Simon series The Deuce, due to broadcast later this year on HBO.
Dickerson's Double Play (produced by Lisa Cortes and Gregory Elias) is based on the best-selling novel by Frank Martinus Arion. It was a number of projects based in Curaçao in which he has been involved over the years. Others include Felix de Rooy's Almacita di Desolato (1986), on which he was cinematographer and which played at IFFR 30 years go, and the same director's Ava & Gabriel (1990.)
Dickerson acknowledges that Double Play will be the first of his films to have premiered in front of a king. "My wife is trying to figure how she should curtsey!"