Iranian writer-director Reza Mirkarimi's Today, Iran's Oscar submission, has been screening at the International Film Festival Rotterdam (IFFR) this week.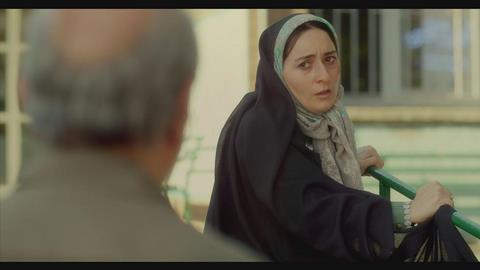 Speaking at IFFR (Jan 21-Feb 1), Mirkarimi gave a relatively upbeat assessment of the Iranian film industry.
Under President Hassan Rouhani, he said, the filmmakers have been allowed to re-establish "The House Of Cinema," the syndicate/guild to which almost every Iranian filmmaker and technician belongs. This is the non-governmental institution that defends filmmakers' rights.
The syndicate was closed in 2011 when President Mahmoud Ahmadinejad was still in power but was re-opened under Rouhani in 2013. Meanwhile, Iranian directors are finding it easier to get their movies into cinemas - not least because of the lack of Hollywood competition.
"There is a supportive politics in Iranian cinema which does not allow American movies to be shown in the theatres," he said. "The cinemas work for Iranian movie makers. Art movies have more opportunity to be shown."
The director claimed that there is more variety and openness in Iranian cinema, and that "more views of different colours are able to express themselves." He suggested there was a "broader spectrum" of movies which, in turn, is attracting a wider mix of filmgoers.
Mirkarimi also pointed to the beneficial effect of director Asghar Farhadi's Foreign Language Oscar for A Separation in 2012.
"It (the Oscar) had a positive impact," he said. "Iranian cinema was already known in many countries around the world but it had never managed to win a prize of this magnitude. This has opened up a more international distribution of Iranian cinema."
Generations
The director, born in 1966, acknowledged that Abbas Kiarostami had been an inspirational figure for his generation. "But the generation after me, the newest generation of filmmakers, want to be different," he asserted.
Younger filmmakers, he said, were making less abstract and experimental work that that of Kiarostami, with more "storytelling".
Mirkarimi himself isn't keen, at least in the short term, to follow the example of Farhadi and other Iranian directors and to work abroad.
"Right now, I am still working and struggling with stories within my own society," he said. "Maybe in the future."
The director's new film Daughter, currently in pre-production, is a family drama about the conflict between generations.
Small events, big meaning
Today, like many other Iranian features, has a deceptively simple storyline. It is about a taxi driver taking a pregnant woman into hospital and then getting into trouble because she is not his wife.
"The bigger meanings hide themselves behind the smaller events …the viewer can go from layer to layer," Mirkarimi said of his film.
"He is free to go as deep as he wants or can go but the storyline has to be very much in front - and something everyone can grasp.
"This has become a common language for independent Iranian movie makers."