EXCLUSIVE: Athens-set drama has been developed through Torino Film Lab and CineLink.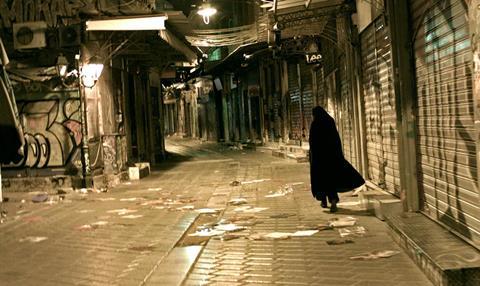 Dutch production outfit Topkapi Films (The Commune, Belgica) and France's Le Bureau (Tramontane) have boarded Siamak Etemadi's debut feature Pari and will co-produce with Greek company Heretic and Bulgaria's The Chouvkov Brothers.
The Athens-set drama follows the devout Muslim parents of an Iranian student studying in the Greek capital who must search for their son after he goes missing. When the father returns to Iran following a tragic accident, the mother (the titular Pari) must continue the search alone in the darkest corners of the city.
Iran-born and Greek based writer-director Siamak Etemadi will make his feature debut on the project. His previous short films include Cavo d'Oro, which premiered in competition at Locarno Film Festival in 2012 and was nominated for best short film at the Greek Academy Awards
Pari has been developed through the Torino Film Lab, Cannes Film Festival's L'atelier Cinefondation, and was the winner of the CNC Award at Sarajevo Film Festival's CineLink in 2014.
It has backing from Creative Europe's MEDIA programme, the Greek Film Centre, Greek broadcaster ERT S.A, and France's Centre National Cinematographique.
The producers are currently completing financing and are aiming for an autumn 2017 shoot.
Heretic's Konstantinos Kontovrakis commented: "I am honoured to partner with Topkapi for the realisation of Pari. Topkapi's excellent track record, impeccable taste and international reputation is going to help the financing of the project further but, most of all, I see it as a sign of credibility for the quality and potential of our project in itself."
Topkapi's Laurette Schillings added: "It is important to tell stories like Pari, a story that is timeless but also more urgent than ever at the present time. And to do this with the producers of Heretic is something we only can look forward to. We are proud to be their partner."