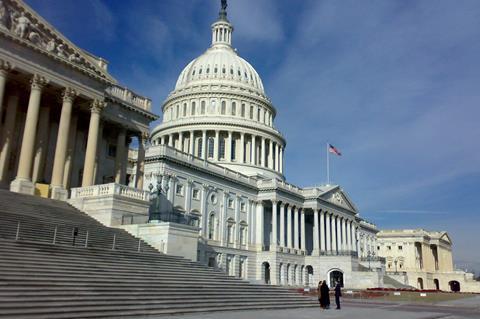 Independent Film & Television Alliance and Motion Picture Association are among an industry coalition that has sent an open letter to the US Senate urging lawmakers to act on pandemic insurance.
On Friday (February 19) the coalition, which includes Hollywood guilds, asked Congressional leaders under the new Biden administration to address the matter in the 2021 agenda of the Senate committee on banking, housing, and urban affairs.
Citing the damaging impact of the lack of Covid coverage since March 2020 when Los Angeles and parts of the US went into lockdown, the letter concluded with a stark plea.
"Simply put, it is enormously challenging for us to go back to work absent pandemic insurance coverage. Federal legislation is needed to get American workers meaningfully back to work on films, television, and sports productions."
The coalition appealed in similar fashion to the House of Representatives last November and needs the support of both chambers for the matter to advance through the legislative process.