EXCLUSIVE: Metrodome inks UK deal with Carnaby for Spain-set thriller.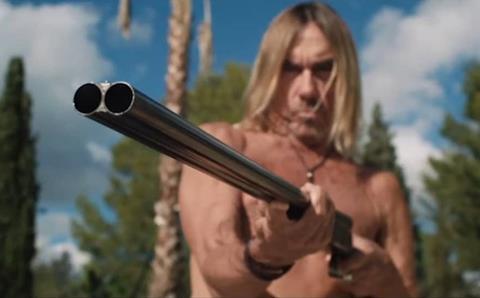 Metrodome Distribution has acquired UK rights to thriller Blood Orange, starring iconic singer-songwriter Iggy Pop (Coffee And Cigarettes), Kacey Barnfield (Resident Evil: Afterlife), Ben Lamb (Divergent) and Antonio Magro (Titanic).
The deal was struck between Carnaby International's CEO Andrew Loveday together with Metrodome's managing director Jezz Vernon.
Coinciding with Iggy Pop's 2016 world tour, Blood Orange is due to be released in April or May.
The UK pact follows deals in US (Invincible), Scandinavia (Sandrew Metronome), Korea (Entermode) and Australia/NZ (Eagle).
Produced by Chris Bunyan and Gary Sangha Blood Orange is directed and written by first-timer Toby Tobias. Colin Vaines (Gangs of New York) is an executive producer.
Set in the hills of southern Spain, Blood Orange follows the life of an ageing rock star and his younger, beautiful wife. However, beneath the perfect surface of their lives, dark secrets lurk.
The 68-year-old Stooges front-man (born James Newell Osterberg, Jr) has previously taken on minor roles in a number of features but Blood Orange marks his first starring role. The rock star is also attached to Dario Argento horror The Sandman.