Fantasy books adaptation to chronicle exploits of mercenary unit in Tolkien-like world.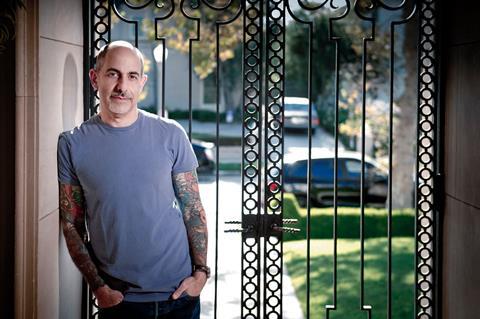 IM Global Television is developing The Black Company alongside Eliza Dushku's Boston Diva Productions and David Goyer's Phantom Four.
The show is based on Glen Cook's 10-book action fantasy series, which Boston Diva optioned, along with the book Port Of Shadows to be published by Tor Books in 2018. Port Of Shadows takes place between books one and two of the series.
Goyer (pictured), whose previous television credits include Starz's Da Vinci's Demons and ABC's Flash Forward, will serve as executive producer along with Kevin Turen under IM Global Television's first-look deal.
Dushku, Ami Lourie and Nate Dushku will served as executive producers via Boston Diva along with Sam Maydew of Silver Lining Entertainment.
Dushku recently joined the CBS series Bull for a three-episode arc with an option to be promoted to series regular for season two. The actress known for Fox's Dollhouse will portray the pivotal role of the dark sorceress called The Lady.
The drama is set against a fantasy landscape inspired by Tolkien and follows the exploits of The Black Company, an elite mercenary unit that carries out the often nefarious deeds of the highest bidder
When these hard-bitten men discover the prophecy that the embodiment of good has been reborn, they must re-examine their loyalties. The Lady, who rules over the Northern Empire, uses the Black Company to strengthen her grip on a power structure rife with usurpers.
IM Global Television president Mark Stern said: "Glen Cook's books turn the traditional fantasy adventure tropes on their ear with wry, dimensional characters and a modern sensibility. We're excited to explore this intricate and exciting world for television with David and Kevin along with Eliza, Nate, Ami and Sam."
Dushku said: "The Black Company is vast in scope yet remains fundamentally relevant through the morally ambiguous choices it presents at every turn. We are excited to bring Glen Cook's classic story to life with Mark and David, luminaries in the cinematic pursuit of science fiction and epic fantasy, who will inevitably assemble poignant characters embroiled in jaw-dropping action."