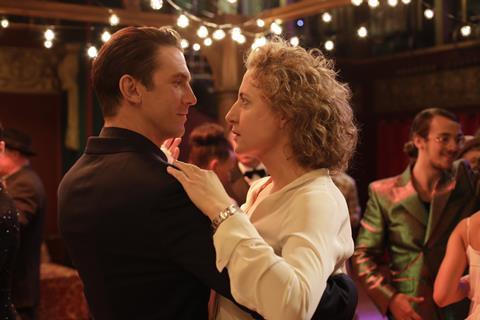 Letterbox Filmproduktion's I'm Your Man directed by Maria Schrader and sold by Beta Cinema is Germany's Oscar submission for the 94th Academy Awards in March 2022.
A nine-person jury working under the supervision of German Films announced its decision on Wednesday (September 15) after considering 10 submissions.
Jury spokesman Moritz Hemminger said, "Who makes us happy? A human being or perhaps a robot? From this thought experiment, Maria Schrader forms a futuristic film that nevertheless strikes a chord with the times. Told in concise dialogue, with two outstanding lead actors, I'm Your Man varies a classic theme of science fiction and shows that strong genre cinema can also come from Germany."
I'm Your Man premiered at the Berlinale where Maren Eggert won the best actor Silver Bear for her performance as a scientist who, coerced into participating in a study in order to fund her research, has to live with a humanoid robot (Dan Stevens) tailored to her character and needs.
Jan Schomburg and Schrader wrote the screenplay inspired by an Emma Braslavsky short story. Lisa Blumenberg produced and Stevens and Schrader are executive producers.
Bleecker Street holds US rights and will release the film on September 24 in New York, Los Angeles, San Francisco, Boston, Phoenix, Washington, D.C., Dallas, and additional markets.