Multi-picture worldwide agreement includes notable 2017 titles Kong: Skull Island and The LEGO Batman Movie.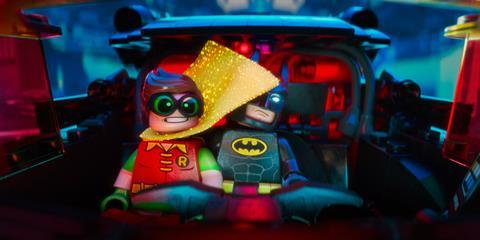 IMAX Corporation and Warner Bros Pictures have extended their long-term partnership with a multi-picture worldwide agreement.
The agreement includes up to 12 new films from Warner Bros' upcoming slate and will see IMAX release the likes of Kong: Skull Island, Blade Runner 2049 (North America only), Minecraft, Tomb Raider, Ready Player One and The LEGO Batman Movie.
Alongside the previously announced Justice League, Wonder Woman and Dunkirk, the agreement also includes the sequels to Godzilla and Fantastic Beasts And Where To Find Them.
"We are very pleased to continue our longstanding partnership with IMAX with these exceptional pictures and look forward to ensuring our audiences have the opportunity to see a range of diverse films on the largest and most immersive canvas possible," commented Sue Kroll, president, worldwide marketing and distribution, Warner Bros Pictures.
Greg Foster, CEO of IMAX Entertainment and senior executive vice president, IMAX Corp., added: "We're proud to re-up our 13 year partnership with the Warner Bros. family. This extension includes titles from some of the industry's most acclaimed filmmakers, such as our friends Christopher Nolan, Steven Spielberg, David Ellison, David Heyman and David Yates.
"The WB/IMAX pairing has yielded billions of dollars in box office and has become synonymous with blockbuster entertainment around the globe."
All the films involved in the partnership will be digitally re-mastered with proprietary IMAX DMR technology for their IMAX release.