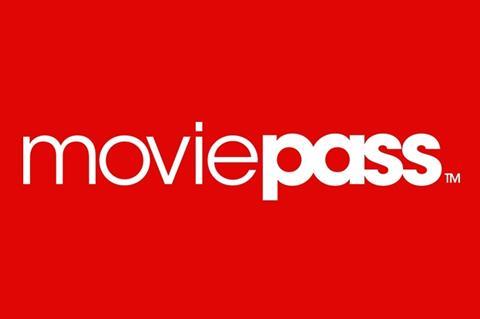 Imax CEO Rich Gelfond believes MoviePass has given "subscription plans a bad name" and "cheapens" the moviegoing experience.
Gelfond discussed the controversial US-based subscription service, which charges users $9.95 a month to watch one film per day, with reporters at the Cannes Film Festival last month.
"MoviePass tried to do a very low price for 'all you can eat' and I don't think the model works financially," he said.
"I've met with them, I know them. I think unfortunately MoviePass has given subscription plans a bad name and I don't think it's going to work, but you'll see on the tail of it a number of exhibitors doing their own plans which I think, like the ones in Europe, will increase viewership."
He added: "In a way, [MoviePass] cheapens the movie going experience. You don't want the public to get used to paying $10 a month to see unlimited amounts of movies. I don't think the studios would make movies because they won't make money. I don't think the exhibitors are going to make nice seats, least of all it won't work for us at Imax because we're a premium experience. [The problem] is the price point."
He cited subscription plans such as Odeon and Cineworld in the UK and US-based Cinemark as "successful" iterations of the concept.
"In Europe the average person goes to the movies one-and-a-half times a month, but if they have a subscription plan then they go twice a month. I think you'll see the proliferation of that in North America soon, once MoviePass sorts itself out."
He added he had looked into an Imax-specific subscription model. "It's more likely going forward that we'll do it like we do in Europe [in conjunction] with the exhibitors. I wouldn't rule that out someday. We looked at something like that about six months ago but I think the dust has to settle around MoviePass."
European expansion
Imax recently announced a deal with CinéAlpes, an exhibitor in Central France, for three new theatres featuring Imax's new laser technology.
The deal, said Gelfond, was part of the companies' strategy to move beyond large global chains, such as Pathe or Odeon, and into regional exhibitors.
"It's the next wave for us… a trend going forward to fill in the gaps", he explained.
The deal marks the parties' first agreement and brings the total Imax theatre network in France to 25, with 18 theatres open and seven contracted to open.
Imax's expansion in Europe to date has been patchy. The company has 189 screens in the territory, plus 70 in backlog. The UK is by far the biggest territory with 57 either opened or planned, France is next, whilst major markets like Italy (four open, four backlog), Germany (four open, nine backlog) and Spain (three open, four backlog) are lagging behind.
Explaining the inconsistencies, Gelfond said: "Europe has historically been very provincial, 'if it works in England it doesn't mean it will work in Germany' has very much been the mindset."
He expects continued consolation in the exhibition sector - for example AMC's $929m acquisition of Nordic Cinema Group, the largest cinema operator in the Nordic and Baltic regions of Europe - to speed up Imax's expansion.
"Consolidation is a big turning point," he said.