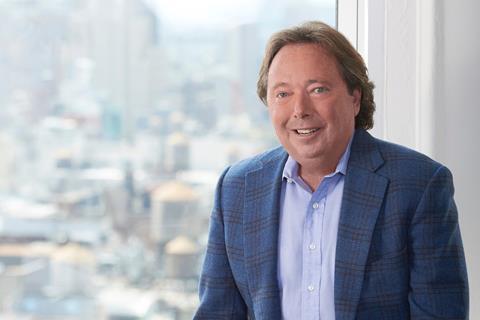 Imax chief executive Rich Gelfond was in an ebullient mood when interviewed by Screen International in Cannes last month.
Top Gun: Maverick, a runaway box office hit that was partially filmed with Imax cameras, had just played at the festival on the Imax Cineum screen which opened in Cannes last year. Brett Morgen's David Bowie doc Moonage Daydream – which Imax is distributing in selected markets – had also screened to rapturous reviews out of competition at the festival.
A few weeks later, Jurassic World: Dominion was to have a $25 million global opening on Imax.
A former investment banker, Gelfond has been involved with the entertainment technology company since 1994, when he joined as co-chairman after his firm Cheviot Capital Advisors acquired Imax. As the film industry comes out of the pandemic, Imax shares have fluctuated but Gelfond, like many others within the exhibition community, is optimistic about the current release schedule. Audiences, he thinks, have shown that they're still ready to pay a premium to see blockbusters on the biggest screens available.
This week, Odeon Cinemas and IMAX announced plans for nine new cinemas across Europe, in Spain, Germany, Italy, Sweden and the UK – as well as plans to upgrade six UK sites with state of the art laser systems.
Post-pandemic, what state is the company in?
We're very different from a traditional exhibitor. We license our technology. We don't have net debt. We don't have leases. For us, it is a very operationally leveraged business. When it goes on, it becomes profitable very quickly. As we have gone through the waves of [cinemas] opening and re-opening, we've avoided the financial problems that traditional cinema had.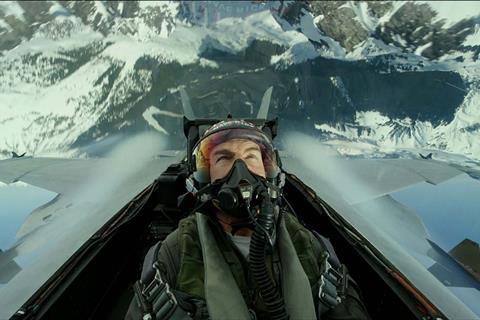 Are you worried that the economic squeeze may put cinema-goers off paying a premium for big-screen formats?
If you look at the data, Imax's market share has gone up over the last couple of years even in spite of higher ticket prices. That's partly because people who sat in their homes for two years during the pandemic are anxious for something different and better. It's not only manifested in Imax. If you look at live concerts, sporting events, people are willing to spend a premium.
Also, I think ticket prices for movies are relatively inexpensive. When you compare a movie ticket to a sporting event or a rock concert or even to a restaurant, it is so much lower. What might happen with inflation and a potential recession, people are going to cut back on high end things but they're still going to want to go out. Maybe rather than going to a high-end restaurant, they'll go to an Imax theatre and get a snack.
So what is the average price of an Imax ticket across your many markets?
The average ticket price is about $16.
What has happened with your screens in Russia?
We have about 50 screens in Russia and they were all temporarily closed when the war [in Ukraine] began. We took a write-down in the first quarter of our financials of virtually all the receivables we had in Russia. I think it was $6.6m. Believe it or not, there are still a number of [Imax] theatres open in Russia. We are not involved in operating them. The local person is. They're showing [The] Batman, Uncharted and old movies. The related question is that we have eight theatres in Ukraine. When the war started they all closed but now three or four of them have re-opened in Kyiv and they're getting new movies. Ukraine has historically been a very good market with very high per-screen averages.
How comfortable are you about having Imax screens in Saudi Arabia given human rights questions?
There is no question that there has been enormous social progress over the last four or five years. Remember women were starting to drive and it was just starting for men and women to be seating in the same venues. My understanding is that it has come light years ahead [since then]. Women driving is an everyday thing. Women have made a lot of advances in the society. They're in sports. In the Olympics, there was a female athlete. If you look in retrospect, we were right. There is no question that movies help open up the society [in Saudi Arabia].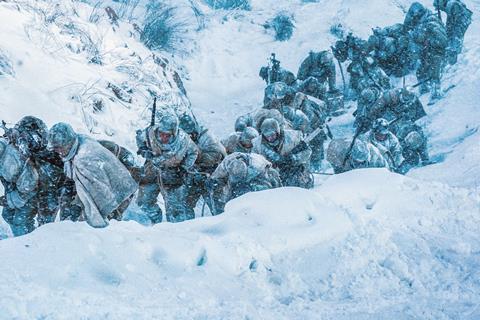 What is the situation for Imax in China?
We have 800 screens in China. During 2020 and 2021, [Chinese films] Detective Chinatown 3 and The Battle At Lake Changjin [shot with Imax cameras] weren't just the number one Imax movies – they were the number one movies in the world. That was largely because China was open and the box office was extremely good there.
We set records in local-language box office in China over the last few years because the pandemic forced us to pivot. There weren't a lot of international films open but there were lots of Chinese films open so we had extremely good years there. In the last several months, obviously with the lockdown in Shanghai and rolling lockdowns in other places, it has been more challenging. One [local film] we are very excited about is Mozart In Space which comes out in July.
Are you confident the new Avatar will get into China?
The last Avatar was a phenomenon in the world but in China it was a particular phenomenon. The anecdote was that the politburo all went to see Avatar [at the Beijing Imax cinema]. Tickets were being scalped for a hundred dollars a piece. There were six-hour lines to get in. They can't apply for the [Chinese] release date until the movie is further along, almost completed because it has to go through censorship. However, I am very optimistic that movie will get into China. Last year, they re-released Avatar 1 in China. On 1% of the screens, Imax was 30% of the box office. There's a brand affinity between Avatar and Imax.
Are you releasing the new Avatar in 3D?
My understanding is that Disney is going to give the option of 2D or 3D. Imax is assessing [but] we'll probably show it in both. In some countries that are very 3D-friendly like China, we'll probably show it more in 3D and in some countries which are less enthusiastic, like the US, we'll show it less. We've actually formed a taskforce internally and we are meeting with Disney and Jon Landau the producer and we're trying to figure out what the best mix is… we want to see what Jim Cameron and Jon Landau want to do and how hard Disney lean into [3D].
Are you worried that cinema-goers might not be prepared to pay a premium for 3D?
It's up to the exhibitors to set the ticket prices. We don't set the ticket prices.
What were your feelings about Disney and other companies releasing certain titles on to their streaming platforms and bypassing cinemas during the pandemic?
During the pandemic, Disney played around with a lot of different models including PVoD and straight to streaming for free but I think they've recognised in an environment where there is not a pandemic, that is not the model they are going to follow. I've met with a number of Disney executives including [chief executive] Bob Chapek and they've assured us that for blockbuster movies, the kind of movies Imax plays, they are going to be released theatrically. I think all of the studios have become convinced that a theatrical movie with windows is the best way to create long-term value in a property. One of the studio executives told me that with a theatrical window, the streaming results are actually better.
Is Christopher Nolan using Imax cameras on his new film Oppenheimer?
Yes, he is using them and he is using them in new, novel ways which you'll have to ask him about. But Chris is never content in doing things the same way. I've discussed that project with him. I think in a world where the use of nuclear weapons is now back on the table, a story which in part talks about the ethical issues and technical issues [of nuclear weapons] people are going to want to see it.
Where are you looking to expand?
I think the Middle East is an area of great expansion. We have a backlog there, [deals] signed but waiting for the buildings to get built. Japan is another area. Our highest per-screen averages are in Japan and we just announced a two-theatre deal with Aeon which is the largest exhibitor in Japan. India has started to show some signs of life. We are also doing more local content in India and we have a five-picture deal with Toho in Japan.
We just did a film here in France with Jean-Jacques Annaud, Notre Dame On Fire. So we're expanding that strategy, doing more local films. Where we expand that strategy, I also think we'll expand the Imax footprint. I think western Europe, particularly Germany, is still under-screened.