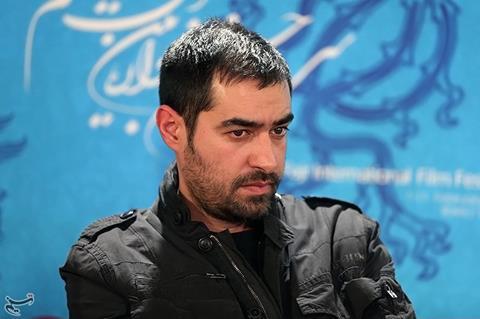 The Finnish Film Affair wraps today with its best project award going to Oasis Of Now, the debut feature of Finnish-Iranian director and screenwriter Hamy Ramezan. The story follows a family seeking asylum in Finland, and Shahab Hosseini (A Separation, The Salesman) will lead the cast.
Jussi Rantamäki and Emilia Haukka of Aamu Film Company will produce; the company's credits include Cannes award-winner The Happiest Day In The Life Of Olli Maki. The best project prize comes with a cash award of €3000 ($3320) to support the film's international marketing.
"The film has impressive visual style and presents a rising talent in director Hamy Ramezan. Its universal themes have the potential to speak to audiences all over the world," said the jury, comprised of Stine Bomholt-Hansen from LevelK, Tom Abell from Peccadillo Pictures and Gyda Velvin Myklebust from The Norwegian International Film Festival Haugesund.
50 projects showcased
More than 400 industry professionals (buyers, sellers, programmers and producers) attended the 8th edition of the popular Finnish Film Affair (Sept 17-19) held during the Helsinki International Film Festival.
Maria Pirkkalainen recently joined as producer for the Finnish Film Affair; she had worked at the UK's Independent Cinema Office. She replaces Laura Laaksonen who now works for the Tampere Film Festival.
The event showcased about 50 Finnish films and upcoming projects; for the first time TV projects were also included, including the new Moominvalley series from Gutsy Animations.
The Finnish Film Affair's Nordic Flair talent development programme included a masterclass with Lone Scherfig, who received this year's Nordic Flair award.
Other talks included about festival strategy, sustainability, contracts & rights, and film music.
The event opened with Zaida Bergroth's Maria's Paradise, which recently screened in Toronto.
Some of the notable film works in progress were Jenni Toivoniemi's Games People Play, Hanna Bergholm's Hatching, Teemu Nikki's Nimby and Ulla Heikkilä's Eden.
Films pitched in development included teen story Friday by Alli Haapasalo; Tonislav Hristov's cross-cultural drama The Good Driver; Antti Laakso's psychological horror Sound From the Deep; and scientist documentary SuperB by Mia Halme.
Completed films screening included Aurora, Baby Jane, Dogs Don't Wear Pants, The Hypnotist, Nature Symphony and Ricky Rapper And The Strongman.