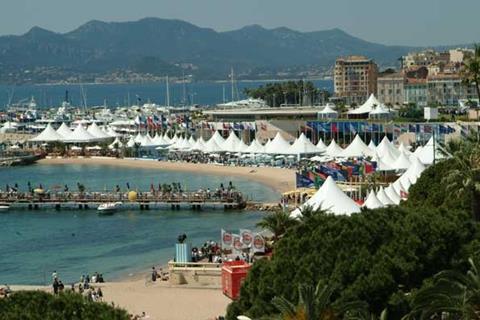 IMR will launch sales in Cannes next week on Vice Studios' CIA drama The Torture Report starring Tim Blake Nelson, Matthew Rhys, Annette Bening, and Adam Driver.
Scott Z. Burns directs the feature, which began production began last week in New York and takes place immediately after the 9/11 attacks, and focuses on the CIA's extreme interrogation programme on detainees during the war on terror.
Rounding out the key cast are Ted Levine, Michael C. Hall and Jon Hamm. UTA represents North American rights.
Steven Soderbergh and Jennifer Fox are producing alongside Burns, Kerry Orent, Eddy Moretti, Vice's Danny Gabai, and Michael Sugar. Vice Studios is producing and financing, with UTA representing the North American rights.
IMR's sales roster encompasses David Robert Mitchell's competition selection Under the Silver Lake starring Andrew Garfield and Riley Keough; What Is Life Worth with Michael Keaton; Jacques Audiard's The Sisters Brothers starring Jake Gyllenhaal and Joaquin Phoenix; Anne Fletcher's Dumplin' with Jennifer Aniston; Borderland starring Jamie Dornan and Sam Claflin; and The Tale Of The Allergist's Wife with Bette Midler and Sharon Stone.
Vice Studios' current film roster includes Harmony Korine's The Beach Bum starring Matthew McConaughey; Lords Of Chaos with Rory Culkin; and Judy And Punch starring Mia Wasikowska.