EXCLUSIVE: Shoval [pictured] was mentored by Iñárritu on the set of The Revenant.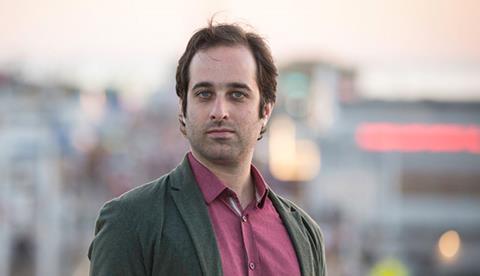 Oscar-winning director Alejandro Gonzalez Iñárritu has boarded Israeli film-maker Tom Shoval's second film Shake Your Cares Away as one of the film's producers. The film revolves around Alma, a wealthy heiress with a crazy philanthropic streak who takes her charitable work to unconventional extremes when she moves to Israel from Paris.
French actress Bérénice Bejo has signed to play Alma and is studying Hebrew in preparation for the film, which is due to shoot between Paris and Israel in the second half of 2017. "I told her I am searching to cast the soul of my character, Alma, and to my good luck I found it in her," said Shoval. "I can't wait for our collaboration."
Mexican film-maker Iñárritu mentored Shoval as part of the Rolex Mentors and Protégés Arts Initiative. He ended up supporting Shoval and his brother Dan as they co-wrote the script for Shake Your Cares Away. Iñárritu selected Shoval as a protégé after his award-winning first film Youth, about a kidnap attempt that backfires after the victim's Shabbat-observing family fails to pick up the phone.
As part of the mentorship, Shoval spent time on the set of Iñárritu's Oscar winner The Revenant, which he describes as an "out of dreams experience". Speaking about Iñárritu's involvement in Shake Your Cares Away, Shoval said: "He really believes in the film and me, which is amazing."
Gal Greenspan of Tel Aviv-based Green Productions is lead producer, with Sol Bondy and Jamila Wenske of Berlin-based One Two Films and Julie Salvador of Paris-based Christmas In July attached as co-producers. Iñárritu's precise credit on the film has yet to be signed although he has pledged his support.
The project is currently part of the Torino Lab, with Shoval due to participate in the final pitching sessions in November. "We'll have a final script in November and will then focus on closing the finance for a shoot in the second half of 2017," said Greenspan.
Other titles on the Green Productions slate include cinematographer Jorge Gurvich's debut feature Back To Maracana about an Israeli family with Brazilian connections who head to Brazil for the World Cup and Eitan Anner's A Quiet Heart, which is set to premiere in an autumn festival.
Green Productions is also working with One Two Films on the ambitious portmanteau project Out Of Place consisting of 10 short documentaries exploring what it means to out of place. Five of the works are produced out of Israel and five out of Germany.
The subjects range from a devout Muslim trying to reconcile his passion for weightlifting with his role as the town muezzin to an astronaut looking down on earth from space.
The film-makers attended a four-day development session at the Docaviv International Documentary Film Festival in May and will re-meet at DOK Leipzig in October to work on post-production on the films which are now being shot. The aim is for the completed project to screen at Docaviv next year.