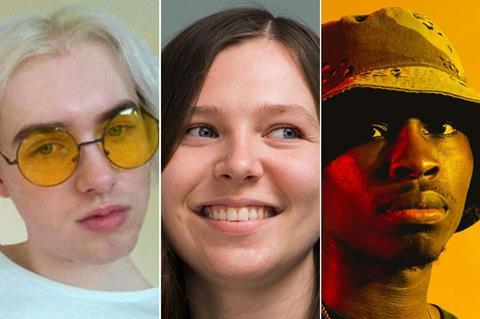 Nascent UK production company Loop has reinvested profits from its own films into three 'no-strings-attached' filmmaker grants of £5,000 ($6,600).
The three recipients are: artist-filmmaker Jamie Janković, who will use their award for a project applying the aesthetic of text-based gameplay to personal stories of queerness, disconnection and family; artist and animator Grace Lee, whose work will examine the use of dogs throughout art history; and filmmaker John Ogunmuyiwa, whose project will portray the high street as seen through the window of an African hair salon.
"Apart from being easy to apply, people were also drawn to the no-strings-attached element," said Loop co-founders Catherine Bray, Anthony Ing and Charlie Lyne.
"We're available to the filmmakers to help with the films to as great or as little degree as they would like. There's nothing to really stop them just taking the money and running. It's kind of an honour system, but it feels exciting to work that way."
Finances for the fund come through money raised by Loop projects in the past year, including the BIFA and Grierson award- winning short Fish Story and BBC Two 'Performance Live' piece Missing Episode.
The fund received 1117 applications in the two weeks it was open; applications required only an A4 sheet on the proposed idea, and one link to a previous piece of work.
Loop said it will not retain any copyright or ownership of the films, and has already distributed the money, without a contract.
"We were keen to fund projects that might not get funded elsewhere," said Loop. "All three projects are incredibly different from one another and hopefully represent a kind of risk-taking approach it'd be great to see more of, and at a bigger scale."
They described the total £15,000 as "basically everything we had in the bank". The company is now trying to raise money to launch a second edition of the fund.
Loop was formed by Bray, Ing and Lyne in 2016. Its slate includes young adult drama The Kingfishers, which has received development funding from the BFI, and archival documentary Lasting Marks.