EXCLUSIVE: Up to 10 features to be produced through new fund.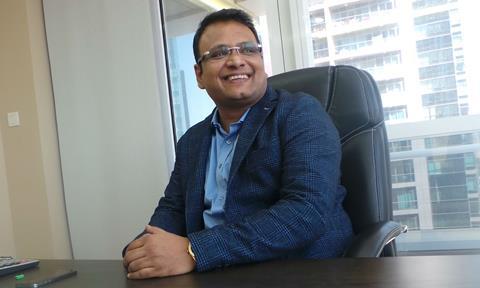 Mumbai-based Drishyam Films is launching a $20m fund to produce eight-10 independent Indian films over the next two years.
"Our aim is to take Indian cinema to the next level, in terms of script development, production values and international reach," said Drishyam founder Manish Mundra, whose credits include Masaan, which screened in Un Certain Regard in 2015, and Amit Masurkar's Newton, which premiered at this year's Berlin.
Mundra, who recently brought on Natasha Chopra, as head of content development, expects to announce the first projects under the fund in early 2018. The money will also be used to develop Drishyam's VFX studio in Mumbai, with the aiming of improving the quality of visual effects in local films.
Separate from the fund, Mundra has two new features going into production over the summer – Mohamed Gani's Cycle, about the importance of the humble bicycle in small-town India, and Ganesh Shetty's Anonymous, about a woman and her relationship with society as she undergoes an abortion. Both films are being readied for festival submission by the end of the year.
Gani and Shetty are both first-time filmmakers, highlighting Drishyam's focus on developing new talent. The company recently launched a competition, 'Quest for Stories', to find writers and ideas in the smaller towns of India.
"We want to identify interesting stories, develop them and find the right match in terms of directors," Mundra said. "It's a win-win as we find fresh ideas from across India, then use them to take professionally qualified filmmakers to the next level."
Drishyam Films has also appointed Natasha Chopra, previously with Junglee Films, as head of content development. The company plans to theatrically release three films in India this year – Newton, Atanu Mukherjee's Unknown Faces and Nila Madhab Panda's Dark Wind.