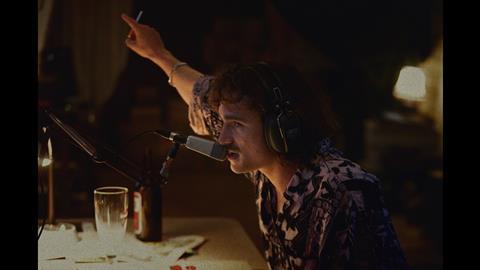 Paris-based company Indie Sales has boarded Vincent Maël Cardona's debut feature Magnetic Beats, which has been selected for this year's Cannes Directors' Fortnight selection.
Set in Brittany in the 1980s, the film follows a group of friends working in a free radio station. Jerome leads it with unique charisma while his younger brother Philippe, the technical genius, lives in the shadow.
When Philippe is called up for military service and drafted to West Berlin, he has no choice but to leave. He's determined to keep on broadcasting but realises that he just lived the last glorious moments of a world on the verge of extinction.
"Magnetic Beats was born from a desire to bring together a group of scriptwriters of my generation, all early 1980s kids, and together to measure how much the digital revolution has transformed the world we were born into a kind of dream, a separate world," said the director.
The cast of emerging actors includes Timothée Robart, Marie Colomb, Joseph Olivennes and Antoine Pelletier. The film will feature a nostalgic 1980s pop soundtrack inspired by the likes of Joy Division.
"The film is an invitation to experience again the reckless feelings some of us – '80s children – have left behind," said Indie Sales head of sales and marketing Florencia Gil.
It is a French co-production between Easy Tiger, the credits of which include 2016 Caméra d'Or winner Divines, and Srab Films, the production house behind Ladj Ly's 2019 Cannes Jury Prize winner and Oscar contender Les Misérables.
Paname Distribution will release the film in France.
Cardona previously attended Cannes with short film Coucou-les-nuages which was presented in the Cinefondation selection.
Other Cannes 2021 titles on the Indie Sales slate include Belgian director Laura Wandel's feature debut Playground, which will debut Un Certain Regard and Cannes Critics' Week selections Robust and Bruno Reidal.