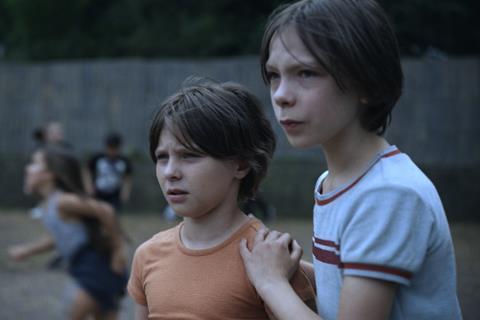 Paris-based Indie Sales has boarded sales on Belgian director Laura Wandel's feature debut Playground, which has been selected to screen in Cannes in Un Certain Regard next month.
As well as the Un Certain Regard prize, the drama will also be in the running for Cannes' Caméra d'Or, open to all first features across the Official Selection and parallel sections of Directors' Fortnight and Critics' Week.
Playground is about a seven year-old girl and her older brother who start at a new school where the brother begins to be bullied. Newcomer Maya Vanderbeque stars with rising French actor Karim Leklou, who is best known for his role in The World Is Yours.
It is Wandel's second time in Official Selection after her short Foreign Bodies screened in 2014.
The film is produced by Stéphane Lhoest at La Louvière-based Dragons Films, who also worked on Wandel's short film. Distributor and exhibitor Jan de Clercq is also on board under the banner of his Ghent-based production company Lunanime. Sister company Lumière will release the film in the Benelux and Mathieu Robinet's new distribution label Tandem has French rights.
"I wanted to return to the first stage of life to confront the audience with a universal sense of vulnerability and the need for recognition," said Wandel.
Indie Sales CEO and co-founder Nicolas Eschbach described Wandel as one of Belgium's most interesting young directors. "She has a unique vision and managed to deliver a very stunning debut film," he said.
Indie Sales is also handling Bruno Dumont's France, starring Léa Seydoux as a celebrity journalist, which will play in Competition at Cannes. The company will unveil its full Cannes market slate in the coming days. Alongside new titles, it will also be seeking to consolidate sales on David Verbeek's Dead & Beautiful, which was acquired by Shudder for North America, UK, Ireland, Australia and New Zealand, and Cannes 2020 label selection Broken Keys by Lebanese director Jimmy Keyrouz.