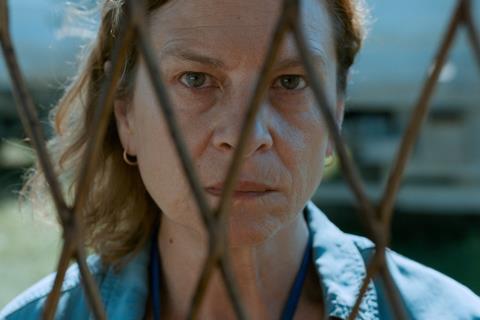 Indie Sales has unveiled a fresh round of sales on Jasmila Zbanic's award-winning drama Quo Vadis, Aida?, which scooped another two prizes over the weekend; IFFR's audience award and Goteborg's best international film prize.
The new deals include to Australia (Palace Films), Brazil (Synapse Distribution), Israel (Nachson Films), South Korea (M&M International), Spain (Vercine) and Portugal (PRIS Audiovisuais).
The film has now sold to more than 20 territories, with other previously announced sales including to Benelux (Cinéart), France (Condor Distribution) and Sweden (Folkets Bio).
Revisiting the events leading up to the Srebrenica massacre during the Bosnian War in 1995, the drama stars Jasna Duricic as a local school teacher-turned-interpreter for the UN on a desperate mission to save her two sons and husband when the Serbian army rolls into town.
It has won a slew of awards since world premiering in competition at Venice last year and is now a hotly tipped contender in the best international film category of this year's Oscars as Bosnia-and-Herzegovina's submission.
The film is produced by Sarajevo-based Deblokada, in co-production with coop99 filmproduktion (Austria), Digital Cube (Romania), N279 (Netherlands), Razor Film (Germany), Extreme Emotions (Poland), Indie Prod (France), Torden Film (Norway), TRT (Turkey), ZDF ARTE, ORF and BHRT.