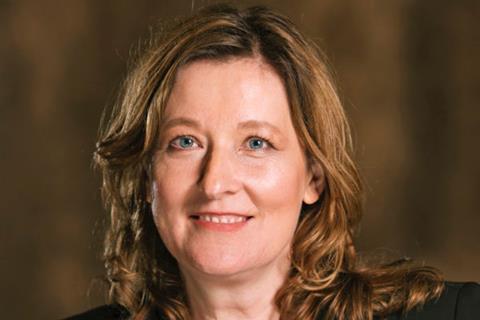 Austrian producer, screenwriter and educator Ursula Wolschlager died on September 26 in Vienna at the age of 52, after suffering from an illness.
Wolschlager has collaborated with filmmakers including Barbara Albert, Ruth Beckermann, Nathalie Borgers, Christian Frosch, Michael Glawogger, Bakhtiar Khodoynazarov, Marie Kreutzer, Tina Leisch, Tony Pemberton and Kirill Serebrennikov.
Alongside Robert Buchschwenter, she founded the script development and later also film production company Witcraft Scenario in 2008. She was also a mentor at the Diverse Stories script development programme, a founding member of the feminist filmmaking organisation FC Gloria, and co-founder (alongside Esther Krausz) of the female film producers workshop ProPro.
She was a member of the European and Austrian Film Academies, a member of the project commission of the Austrian Film Institute for many years and a coordinator for EAVE.
Her work as a producer includes the first short films by Barbara Albert, comedy Kaviar by Elena Tikhonova, documentary Gangster Girls by Tina Leisch and Die Vaterlosen by Marie Kreutzer. Jointly with Nina Proll, she wrote the script for Anna Fucking Molnar. Together with screenwriter Kathrin Resetarits she worked on the development of Albert's Mademoiselle Paradis.
"Ursula was always so full passion"
Wolschlager's many friends and colleagues have paid tribute to her this week.
Filmmaker Barbara Albert said: "Ursula has followed every project with almost never-ending dedication and perseverance, sometimes against major hurdles. Regardless of whether it was her commitment to her first self-produced short films or the risk involved in developing large international films, Ursula was always so full of passion! A passion also for the new and the unusual. She was looking for new forms of narrative and for better conditions for women in the industry, and she has achieved a lot. She was part of so many films, friendships, networks. She was fighting selflessly for a change in film policy and supported young writers. She had a big heart. We will miss her sorely."
Women in Film & Television International president Helene Granqvist said: "We have lost a true friend and very important member of our global sisterhood community. The memory of Ursula will remain in our hearts."
ProPro co-founder Esther Krausz said: "Ursula's death leaves me sad and speechless. I, and so many others in the film industry, are losing a friend, mentor, role model. She was a lion-hearted fighter with a sharp sense of justice. ProPro is based on Ursula's uncompromising commitment and her strong belief in the power of cooperation and togetherness. Her contagious passion and endless loyalty will be terribly missed."
Austrian Films executive director Anne Laurent-Delage added: "Ursula's death has left a huge void. Her inexhaustible and contagious energy, her ability to federate, to gather around her projects, to fight for her visions, for the values that were dear to her, to never give up, her availability for each and everyone, her attentiveness. All this will be sorely missed. Merci Ursi!"
Bad Luck Banging Or Loony Porn producer Ada Solomon said: "I can't believe that her always smiling, discreet but strong presence will not be around anymore in festivals and markets. I can't believe that I won't be receiving emails from Ursula to be asked to contribute to a cause and to be asked to stick together with other producers, filmmakers, women as she knew so well to get us together. I can't believe that the person that was the first one to ask me to speak to women from our communities and to do something for women's empowerment way before #metoo is not around to see where we are today and the results of a constant and hard work done over these last years by women like her. Your clear blue sky outlook will be heavily missed, dearest Ursula!"
EAVE CEO Kristina Trapp said: "Ursula was one of the 'good people' in the industry. A true human being with passion and a big heart, fighting for the things she believed in, trying to make the world a better place and generously passing on her knowledge to the younger generations and in particular empowering young female producers. What a terrible loss. My thoughts are with her family, friends and loved ones, in particular her son."
Sandra Bohle, screenwriter and co-founder of FC Gloria, said: "Ursula always was one to share - her knowledge, her friends, her hospitality, her thoughts, her questions. She was generous, wise, efficient and - if one was allowed a glance behind her ever-vibrant self - very sensitive, vulnerable and tender. Apart from a lot of shared interests, we felt united in the common quest for a just world. Thus we could watch develop our 'baby' FC Gloria, a women's network for gender equality in the film business. Starting from a casual get-together among friends from the film industry; to an over 11-years-old organisation of respectable size. Loyalty has been one of Ursula's character traits, just like her ever selfless commitment to a cause. Ursi, you are being missed at so many places in this world, where you have left so much good behind. Farewell, dear friend, I shall miss you."
Finally, European Film Academy director Matthijs Wouter Knol said: "In her enthusing way, Ursula was able to win people easily for ideas she had and wanted to fight for. Empowering female producers was one of them, and I remember her sharing her experiences with the mentoring programme for producers she set up with the help of the Austrian Film Institute. Through her passionate work, more attention for the specific challenges women producers in our industry are facing were put on the map. Ursula cared about the community and didn't want to make things better for just a few. She'll be dearly missed in Europe and beyond."