J. K. Rowling, Edgar Wright, and Brie Larson are among industry to comment on Westminster attack.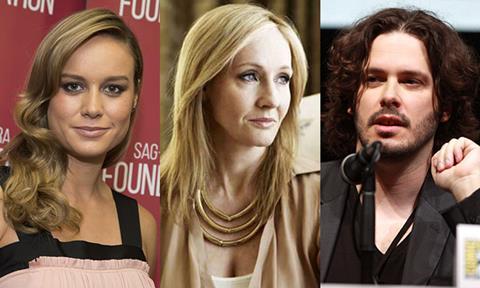 In the wake of yesterday's terror attack in Westminster, London, which left four dead and more than 40 injured, a number of UK and international industry have taken to social media to express condolences and other sentiments.
London-born actor Will Poulter posted a message of support on Twitter. See below or click here to view on mobile.
My thoughts are with everyone in London right now If youre reading this I hope you and your loved ones are safe and unharmed ❤🌍

— Will Poulter (@PoulterWill) March 22, 2017
Fellow Londoner Asa Butterfied followed up an initial message of solidarity with this call for people to remain united against hate and violence.
It is division and racism that feed this hatred and violence. Do not give them what they want, show them we are better than that, together.

— Asa Butterfield (@asabfb) March 22, 2017
Oscar-winning actress Brie Larson was another to express her support.
Hailee Steinfeld posted a similar reaction.
J.K. Rowling added "We grieve, we fight on".
A policeman died to protect parliamentary democracy. An MP fought to save his life. We grieve, we fight on. This is the country we live in. https://t.co/1YvxEJLvXN

— J.K. Rowling (@jk_rowling) March 22, 2017
British actor Sam Claflin voiced his reaction to the events on Twitter.
I am shocked and saddened to learn of whats happened in London Utterly distraught for those affected
Stay Strong. Stay Safe Show Love

— Sam Claflin (@samclaflin) March 22, 2017
Beauty And The Beast actor Josh Gad said he was "horrified" and "heartbroken" in a social media post.
Shaun Of The Dead director Edgar Wright added his thoughts.
All my thoughts to those affected in Westminster today. Love you London.

— edgarwright (@edgarwright) March 22, 2017
Scottish actor Sam Heughan issued a message for Londoners to stay safe.
British-American actress Lily Collins said that her "heart is with London"….