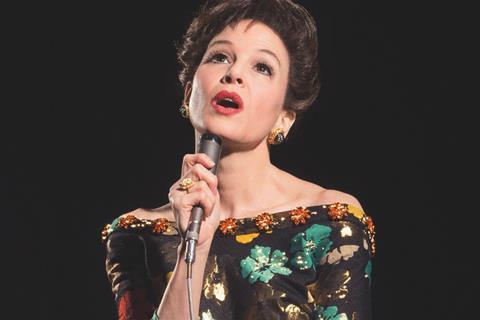 UK tax authority HMRC (HM Revenue and Customs) has lost the latest installment of its complex and long-running legal battle with film financier Ingenious Media, which will now be looking to claw back at least £30m in legal costs.
In a ruling issued earlier this week, the Court of Appeal concluded that the Ingenious film tax scheme businesses were indeed trading with a view to make a profit. The court said that the 2019 Upper Tribunal (which decided in favour of HMRC) had been wrong to interfere in the decision by the First Tier Tribunal in 2016 regarding this issue.
This has been an embroiled and bitter case in which HMRC has continually attacked Ingenious' film investment schemes, among them The Ingenious Film Partners 2 LLP scheme, as a means for investors to avoid paying tax.
Those investors included many British celebrities and media figures, among them footballers David Beckham, Wayne Rooney, Gary Lineker and the late Gary Speed, singers Robbie Williams and Geri Halliwell, broadcaster Jeremy Paxman, cricketer David Gower, and TV personalities Ant McPartlin and Declan Donnelly.
In spite of the appeal court ruling, HMRC remained defiant this week.
"Although HMRC lost this hearing, 96% of the claimed losses had already been disallowed and the court noted that the LLPs [Limited Liability Partnerships] were tax-avoidance schemes," a spokesperson commented. "HMRC has won around 90% of tax avoidance cases taken to litigation in the past three years, with many more settled before reaching that stage."
However, Ingenious sources see the ruling as a major shift in the company's favour. "It is certainly a very big line in the sand, a quantum step forward," a spokesperson commented.
"Our film production partnerships have been held (finally) to be commercially driven trading partnerships operating with a view to profit," the spokesperson continued. "The point is this: the initial tax relief on production expenditure is reversed as film income is generated over the years. We predict that IFP2, for example, will make a substantial profit on which investors will pay tax so ultimately the taxpayer also benefits."
Five years ago, after Ingenious film partnerships were dubbed tax-avoidance schemes by HMRC, Ingenious was sued by a group of 220 of its own investors who accused it of "negligence, misrepresentation and breach of contract".
In spite of its ongoing battles with HMRC and with the disgruntled investors, Ingenious remains a major force in UK and international film production, backing between 30 and 40 films a year. Ingenious no longer raises funding through EIS but has a large amount of money still under management.
Titles it has backed recently include Oscar winner Judy; Oliver Stone's JFK Revisited: Through The Looking Glass, which premiered in Cannes last month; Roger Michell's The Duke; Mona Fastvold's The World To Come; Sean Penn's Flag Day; David Cronenberg's new feature Crimes Of The Future starring Kristen Stewart and Lea Seydoux; Marco Perego Saldana's Keyhole Garden starring Zoe Saldana; Paul Andrew Williams' Bull; and Michell's archive-based feature documentary Elizabeth.
Much earlier in its history the company, founded by Patrick McKenna in 1998, was also one of the backers of James Cameron's Avatar which, as the Court of Appeal noted, "has turned out to be the highest-grossing film of all time". (This, then, wasn't a title on which it was trying to generate losses to benefit investors.)
"We now have to figure out where we go with this," Ingenious' spokesperson said of this week's courtroom victory.
The company may lodge further appeals through the courts to ensure its investors are given the tax relief they expected when they originally became involved in the schemes.
There are three categories of investors: those who have already settled (often at vast expense) with HMRC; those who are holding out; and those who've decided to sue Ingenious.
"For those who have not settled, our aim has always been to get the relief back," the spokesperson said.
Ingenious is now looking to recoup its legal costs, believed to be in excess of £30m, from HMRC, while continuing to build up its production slate. HMRC did not comment when asked by Screen whether the UK taxpayer would have to foot the bill for Ingenious' legal costs.
"Notwithstanding HMRC, our reputation is high among the people who know us. The best films will be on our desk at some point," the Ingenious spokesperson stated.