Participants include executives from Disney, Film4, Altitude and Entertainment One.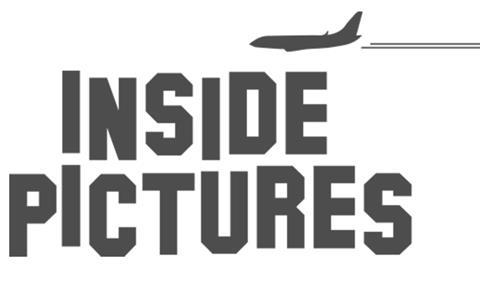 The National Film and TV School (NFTS) has revealed the line-up for the 2017 edition of its Inside Pictures programme
Participants at the business training and development initiative this year include: Sophie Doherty, sales manager - theatrical film at Disney; Nicky Earnshaw, production executive at Film4; Tobias Alexander Seiffert - acquisitions / co-productions, Tobis Film; Nish Panchal - agent, Curtis Brown; and Faith Taylor, senior marketing manager at Entertainment One UK. See the full line-up below.
This year's industry ambassador is David Kosse, president of STX International, who will champion the course and be present at key stages throughout the programme.
The course takes place over three one-week modules in London and Los Angeles between June 2017 and January 2018, and aims to arm the participants with industry business knowledge and management skills.
The scheme is open to applicants from around the world who demonstrate a firm commitment to the European film industry.
Inside Pictures is run by the NFTS and supported by Creative Europe and Creative Skillset's Film Skills Fund.
Kosse said: "I am honoured to lend my support to Inside Pictures as an ambassador. Every year this exceptional training programme manages to train up a new group of international leaders in production and business thanks to unprecedented access to a wide range of key players in the international film business."
Inside Pictures 2017 participants:
Petr Bílek – producer / managing director, FilmBrigade
Nina Bisgaard – head of international financing and co-production, META FILM / SAM Productions
Marisa Clifford – CEO (UK / Europe) / founder, Pulse Films
Sophie Doherty – sales manager - theatrical film, Walt Disney Studios
Nicky Earnshaw – production executive, Film4
Alexandra Hoesdorff – producer / partner, Deal Productions
Giorgos Karnavas – producer / owner, Heretic
Kurban Kassam – producer, freelance
Charlie Kemball – international sales executive, Altitude Film Sales
Maximilian Leo – producer / CEO, Augenschein Filmproduktion
Davide Nardini – international affairs - TV and film, Palomar
Andrew Nerger – head of sales, The Movie Partnership
Leontine Petit – CEO / producer, Lemming Film BV
Nish Panchal – agent, Curtis Brown
Ann Phillips – development executive, House Productions
Andrea Scarso – fund managing director, Ingenious Media
Tobias Alexander Seiffert – acquisitions / co-productions, Tobis Film
Gabija Siurbyte – producer / co-Owner, Dansu
Faith Taylor – senior marketing manager, Entertainment One UK,
Naomi Wallwork – director - legal and business affairs (maternity cover), Focus Features