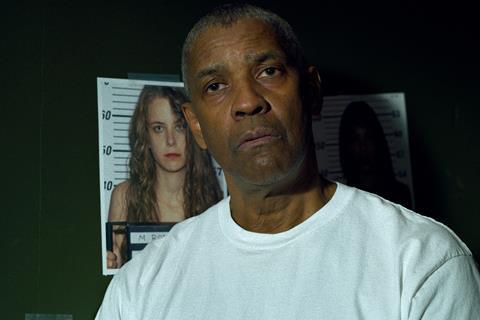 'Soul' stays top in Russia and South Korea
Russia, currently the strongest and most open European cinema market, saw a robust hold for Disney's Soul in its second week of release, with the Pixar animation retaining the top spot and dipping just 5% for estimated weekend takings of $3.4m.
South Korea was a similar story, dropping a slim 11% with estimated $2.7m box office in its second weekend, and holding on to the top spot.
China, where Soul is now playing its sixth weekend, saw a mild decline of 15%, with estimated $2.5m box office and a total to date of $52.3m. Soul will very soon overtake Incredibles 2 ($53.7m) to become Pixar's second biggest hit in China, behind only Coco ($186m).
Soul, which is currently playing in 13 cinema markets where Disney+ does not operate, grossed an estimated $9.3m at the weekend, a decline of just 11% from the previous session, despite no new territory openings. Total to date is $85.2m.
In cumulative totals, China remains the top territory, but both Russia ($8.0m) and South Korea ($7.3m) overtook Saudi Arabia ($5.7m) and Taiwan ($5.6m) to shake up the top end of the film's international league table. Singapore ($1.4m), UAE ($1.2m) and Ukraine ($1.2m) come next. No new openings are planned for the coming weekend.
'The Little Things' launches with $7.6m total
John Lee Hancock's The Little Things, starring Denzel Washington, Rami Malek and Jared Leto, launched in North America, Russia and 17 smaller markets, delivering an estimated $4.8m domestically and $2.8m internationally for a $7.6m global total.
Russia, where the slow-burn cop thriller debuted in second place behind Soul and ahead of fellow opener Monster Hunter, proved the top international territory, with $1.1m. Saudi Arabia, where Hancock's film debuted in second place behind a local title, comes next with $871,000.
The Little Things debuted simultaneously on HBO Max in the US, for a limited 31-day window of availability. Washington stars as a veteran cop who visits his former high-profile Los Angeles murder squad on an errand, and then gets sucked into a serial-killer case, aiding a hot-shot young investigator (Malek); the pair then come to suspect a local mechanic (Leto).
Also for Warner Bros, Wonder Woman 1984 grossed $2.4m at the weekend (a 38% decline), which breaks down as $1.3m in North America and $1.1m for international. Global total is now $152m. Top international markets at the weekend were Australia, Russia and Brazil.
'The Croods: A New Age' continues solid run, hits $144m
The Croods: A New Age grossed an estimated $1.33m from 17 international markets at the weekend, down 23% from the previous session and pushing the international total through the $100m barrier. In North America, the Dreamworks Animation sequel grossed an estimated $1.84m for Universal, up 2% from the previous weekend, taking the domestic total to $43.9m. Global tally is $144m.
Australia ($653,000), China ($143,000), New Zealand ($127,000) and Russia ($119,000) provided the top markets for the film at the weekend. In cumulative totals, the film has scored best in China ($53.4m), Australia ($15.2m) and Russia ($12.3m), with those three markets together accounting for 81% of the international total.
Key territories including Brazil, France, Germany, UK, Italy, South Korea and Japan are yet to open. The Croods grossed $187m domestically and $400m internationally (via 20th Century Fox) for a $587m worldwide total in 2013.
'The Dry' returns to top of Australia box office as local titles dominate
Eric Bana crime drama The Dry returned to the top of the Australian box office in its fifth week of release, knocking aside fellow local title Penguin Bloom, which falls to second place. Both films are from Roadshow; both are produced by Made Up Stories, led by Bruna Papandrea, Steve Hutensky and Jodi Matterson; and both are based on bestselling books.
The Dry – an adaptation of Jane Harper's 2016 debut novel starring Bana as a federal police agent returning to a struggling farming community for the funeral of his childhood best friend – grossed Aus$1.43m ($1.10m), virtually identical to the previous weekend's takings, and taking the total to Aus$14.6m ($11.2m).
Penguin Bloom – based on the heartwarming memoir by Cameron Bloom and Bradley Trevor Greive about a family who tend to an injured magpie chick, helping them adjust to mother Sam Bloom's paralysis after a fall – grossed Aus$1.27m ($972,000), a decline of 15% from its opening weekend, taking the total after two weeks to Aus$4.05m ($3.10m). Andrew Lincoln stars as photographer Cameron Bloom and Naomi Watts as his wife Sam.
Elsewhere in the chart, The Croods: A New Age held steady in third place with Aus$853,000 ($653,000); Liam Neeson thriller The Marksman stayed in fourth with Aus$665,000 ($509,000); and local title High Ground debuted in fifth with Aus$613,000 ($469,000). The latter title premiered at the Berlinale last year, and saw its original Australian July 2020 release postponed due to Covid-19. Stephen Johnson (Yolngu Boy) directs this 1930s-set western/thriller starring Simon Baker as a First World War veteran who teams up with an Aboriginal man (Jacob Junior Nayinggul) to hunt down a dangerous outlaw. Both The Marksman and High Ground are distributed in Australia by Madman.
China box office
Local comedy Big Red Envelope, starring Bao Bei'er and Clara Lee, remained in pole position in its second weekend at the China box office. Full report here.