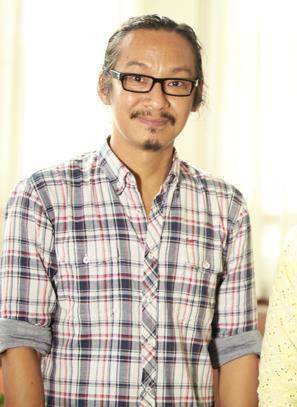 More than 450 film professionals have signed a letter supporting Myanmar filmmaker and festival director Min Htin Ko Ko Gyi, who was detained earlier this month in what Amnesty International called a "politically motivated" arrest.
The International Film Festival Rotterdam (IFFR) and the International Documentary Film Festival Amsterdam (IDFA) have released a letter calling for his release on humanitarian grounds, as he was recently treated for liver cancer. The letter is co-signed by IDFA and IFFR chiefs Orwa Nyrabia and Bero Beyer.
Min Htin Ko Ko Gyi was arrested by the authorities in Myanmar on April 12 after being sued by a military officer for "insulting and defaming the Army".
After publishing Facebook posts criticising the military-drafted 2008 Constitution, Min Htin Ko Ko Gyi was charged for two offences carrying a maximum prison sentence of two years. He was denied bail yesterday (April 25), with the next hearing set for May 9.
According to IFFR, Min Htin Ko Ko Gyi was treated for liver cancer three months ago, with his physical health currently "very fragile". According to IDFA, he could "hardly stand up" during his latest court hearing yesterday, while the local press reported that he fainted in the courtroom.
The letter adds: "We are gravely concerned for his health and fear for his life."
A prominent filmmaker in his home country, Min Htin Ko Ko Gyi has directed seven features. He is best known for his 2010 documentary The Floating Tomatoes and founding the Human Rights Human Dignity Film Festival, held in Rangoon in 2013.
Among the more than 450 film professionals to sign the letter in support of Min Htin Ko Ko Gyi so far are Sheffield Doc/Fest interim director Melanie Iredale, Karlovy Vary Film Festival chief Karel Och, Sundance CEO Keri Putnam and Tribeca executive director Amy Hobby.