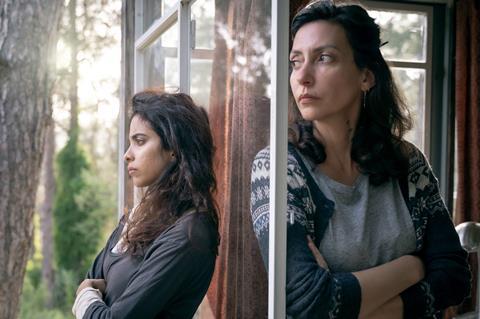 Menemsha Films has acquired North American rights to Noam Kaplan's The Future, which was selectively screened to market participants at Cannes by Rome-based Intramovies ahead of its world premiere at the Tribeca Film Festival in June.
The second feature from Israeli director Kaplan is produced by Yoav Roeh and Aurit Zamir for Gum Films and centres on a world-renowned profiler investigating a young Palestinian woman accused of having assassinated an Israeli minister.
The film stars Reymonde Amsellem, known for HaBayit Berechov Fin (2021), Lebanon: The Soldier's Journey (2009) and Rendition (2007) in the role of the brilliant profiler who also wishes to have a child through a surrogate. Samar Qupty and Dar Zuzovsky co-star.
The Future participated in both the Sam Spiegel International Film Lab, the work-in-progress pitch point of the Jerusalem Film Festival and CineLink, at the Sarajevo Film Festival. It is supported by the Israel Film Fund, Mifal Hapais.
Kaplan's first feature Manpower premiered at the Palm Springs International Film Festival and the Haifa International Film Festival in 2014.