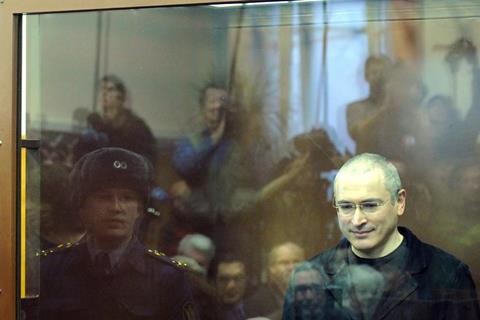 Ireland's Wildcard Distribution has acquired the UK and Irish rights to Alex Gibney's latest documentary Citizen K, in advance of its screening at the London Film Festival.
Wildcard, which handled the theatrical release of Gibney's No Stone Unturned last year, acquired the rights from Kew Media and is set to release the film in Irish and UK cinemas in December.
In the US, the feature, which was financed by Amazon, will be released in Los Angeles in late November by Greenwich Entertainment, effectively placing it in the running for next spring's Oscars. It will expand to other US cities in early 2020.
Citizen K, which debuted to strong reviews at Venice Film Festival, looks at post-Soviet Russia from the perspective of the enigmatic Mikhail Khodorkovsky, a former oligarch turned political dissident.
Benefitting from the chaos that ensued after the dissolution of the U.S.S.R., Khodorkovsky was able to amass a fortune in financing and oil production and became the richest man in Russia. But when he accused the new Putin regime of corruption, Khodorkovsky was arrested, his assets were seized and following a series of show trials, he was sentenced to more than ten years in prison. Today, as an exile living in London, he continues to speak out against Putin's two-decade stranglehold on power.
Speaking about the acquisition, Patrick O'Neill, MD of Wildcard, said: "Alex is one of the most important and incredibly brave documentary filmmaker voices of our time. Citizen K is a gripping, engrossing and fascinating thriller that could rival any fiction film."