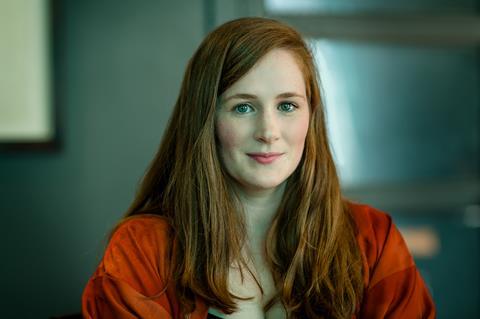 God's Creatures, a UK and Irish-backed drama from the producer of Lady Macbeth, and horror title The Ten Steps are among the new feature projects being backed by Ireland's Western Region Audiovisual Producer's Fund (WRAP).
WRAP is an initiative of Ireland's Western Development Commission and the Galway Film Centre and was launched to stimulate production activity in the region in late 2017. It is investing a total €2m in the sector up to the end of 2020. The total number of new projects are expected to generate a production spend of €16.8 million across the region. WRAP is now seeing a substantial €12 multiplier on every €1 invested.
God's Creatures is a psychological drama set in the west of Ireland and produced by Fodhla Cronin O'Reilly, a former Screen Star of Tomorrow whose credits include Lady Macbeth and Cannes 2020 label title Ammonite. It is being financed by BBC Films, Screen Ireland and the WRAP Fund. It is written by Shane Crowley and will be co-directed by the US' Anna Rose Holmer and Saela Davis.
The Ten Steps, a horror feature written and directed by Brendan Muldowney, will shoot in counties Roscommon and Sligo. It is being co-financed by Epic Pictures whicih is also handling international rights, with Ireland's Wildcard distributing in Ireland.
Smother, starring Dervla Kirwan and another former Screen Star, Seana Kerslake, is a TV drama for RTÉ One and BBC Studios that will start shooting when filming in Ireland can be resumed. Production had to be halted in March following the Covid-19 lockdown.
Further new projects securing WRAP support include Finnish director Klaus Haro's My Sailor, My Love which will shoot in Mayo and Galway, and The Wee Littles, an animated series from Magpie6 Media.
"The last 12 months have been a very busy time with extensive high-quality production and development activity in every county in the region," said Sarah Dillon, development manager of the WRAP Fund. "The recent releases of feature film Calm With Horses and international television drama Normal People showcase what the West has to offer productions in terms of locations, expertise and support."
The WRAP Fund is an initiative of the Western Development Commission and the Galway Film Centre in association with the local authorities of Clare, Donegal, Galway City, Galway County, Mayo, Roscommon, Sligo and Udárás na Gaeltachta.